Everyone loves a success story. So hang on fast as Atera, a seasoned start-up, is making fast moves in the SMB channel. You'll recall we extensively covered it's "Hello 2016" launch at the start of the year. There is ample evidence suggesting nine out of ten start-ups fail (of course) but I'm more interested in learning what makes the ten percent successful like this Forbes article did. Needless to say I count Atera in this top ten percent. So what's it's secret to success
as an all-in-one SMB RMM/PSA/Remote Access ISV?
First – the word is out. Atera has enjoyed outsized publicity and coverage because of its market timing to provide a right-sized all-in-one RMM Software, PSA and Remote access SaaS solution for the SMB channel partner. "Our target market are the smaller VARs and MSPs." Gil Pekelman, Atera CEO, shared during a far reaching interview. "Our pricing model of $89 per technician is both a fraction of the cost of an existing RMM player (not to mention PSA) and the fact that it is not Agent based pricing makes it totally disruptive." As a privately-held company, Atera doesn't release financial information but I can attest that its growth rate is significantly ahead of plan, having reviewed some internal information.

Second – Continuous Innovation. "We launched The Benchmark: This is an industry first – utilizing big data analysis we provide our users with Data (KPI's) that can guide them if its business is on the right track. For example, we just released within our new billing module a comparison between the contracts the MSP has with his customer and the industry median hourly price." Pekelman added. In a future contribution about Atera's SMB channel journey, I will dig much deeper into the analytics topic.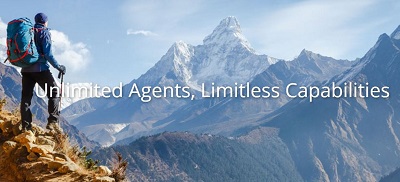 Third – Community Feedback. A day doesn't pass where I'm not promoting the authenticity of the SMB Nation community based on our geek roots dating back to the beginning of time (the release of the Small Business Server product in the late 1990s). Money and time haven't changed us as we remain a bona fide grass roots community still committed to changing the world. Here's the good news. Atera thinks like us too! Pekelman proudly "peacocked" his open feedback approach. "It's an open/transparent/Internet model – You know what we have, what you will pay and what we are working one…. http://ideas.atera.com/?sort=popular" Loosely translated, Pekelman is saying that Atera's innovation is based on community feedback.
This transparent community paradigm has allowed Atera to gleam insights into its VAR/MSP customers. "For the small guy what did we do? We changed his life." Pekelman declared. "He can now afford an all-in-one MSP Software platform (or save a lot of money on the system he has). The system is so easy and automated that he can actually use it without hiring PSA/RMM implementation consultants. He has a unique Offering – Unlimited Agents vs. all those MSPs that are stilling using an agent based product. We are giving him a compass to run his business and guide him to a healthy one."

Finally – design. I can attest to the simplicity of the Atera solution. I reviewed that aspect earlier this year .

Over the next couple of months, I'll continue to track Atera's success. It's one to watch.
PS – If you downloaded and used Atera in a trial several months ago, DO IT AGAIN! It's rate of innovation is amazing so the version you worked with a few months ago is different today!