A must do and can't miss if you are in the Pacific Northwest is the O365 Redmond Satday (October 28, 2017) at Microsoft's renowned conference center. This is the real deal – geeks hosting an event for geeks. If you are a beloved MSP in the SMB Nation
community, this is the antithesis of money makers and booty shakers. This is hard core technical content – as a technical professional, you gotta go there on occasion. This is your opportunity.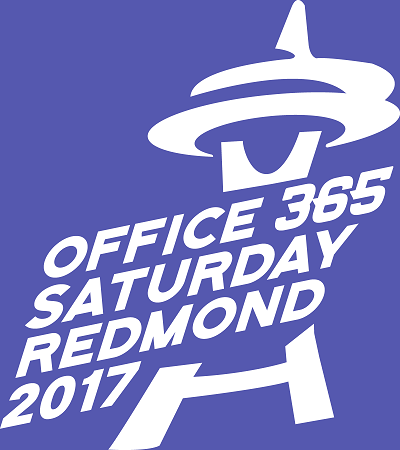 Community Driven
This one-day Saturday event is actually a part of the broader wildly popular SharePoint Saturday events that traverse the globe annually. It's truly a volunteer and not-for-profit break-even endeavor. So those of you who have the monkey on your back of event promoters making money off you – at ease! This is community helping community.

Good Stuff
Here are the details. One of the event organizers shared the following: "Continuing the tradition started by SharePoint Saturday in the area, we've revamped the event to include topics across all of Office 365."
These topics include:
Power BI
Power Apps
Flow
Microsoft Teams
Office 365 Groups
Exchange
SharePoint
Active Directory

We'll provide lunch and will have amazing speakers including MVPs, MCMs, and many Microsoft Product Team members. The keynote speaker is Omar Shahine, the new leader of product management for OneDrive and SharePoint.

Discover more and register HERE.

PS – there is such a thing as a FREE LUNCH as the attendance if FREE!