What is a rolling recession anyways? Quickly – while this might be your first MSP recession, it's likely not a deep dip as felt just a couple months ago. Sure some sectors like housing are down but others like cruise ships are up (way up). And properly executed, cybersecurity stuff is at least recession resistant if not recession proof!

What's the big secret to MSP success right here right now?
Very simple – it's not only about the tools but the magic of the MSP magician using the tools.
Enter Security Center for M365. Here's the good news. SkyKick, a Seattle-based MSP ISV, has just released Security Manager for M365 environments exclusively for MSPs!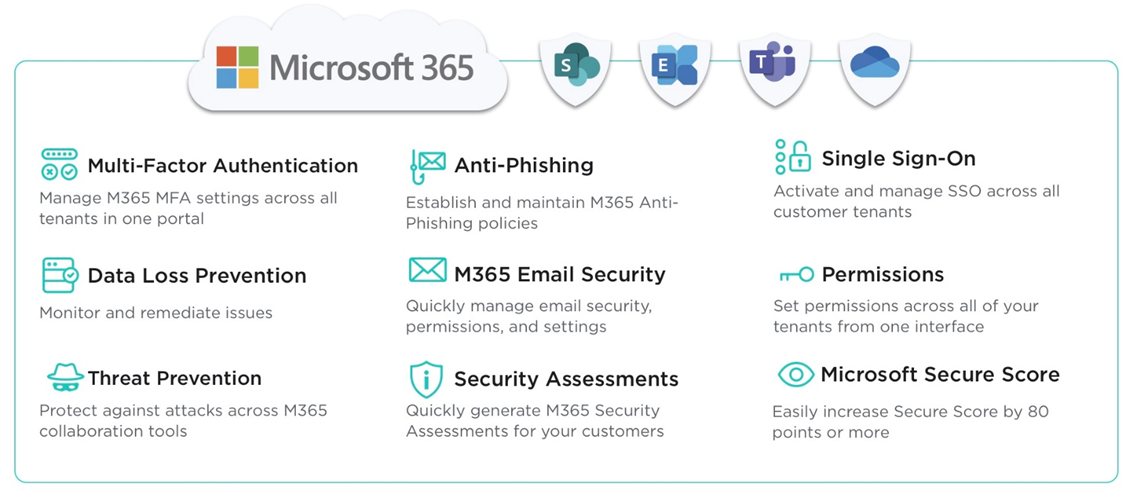 And the dets followed by a Call to Action and some easy links!
SkyKick launched their newest product, Security Manager for M365 in Q4 last year, and it's really catching fire. Want to be sure that you're aware and give it a look

Security Manager is Valuable to MSPs

Need for Security in SMB market is growing – Partners need to adjust

We are seeing SMBs start to shop around and make decisions on IT providers based on their ability to deliver these services.

The type of ticket requests include help for MFA, SSO & anti-phishing.

We estimate that these type of requests are approx. 21% of an MSP's existing tickets

SkyKick Security Manager is a powerful and easy for MSPs to use tool to Find – Fix – Automate M365 Security for their customers.

See all Customer Tenants and Secure Scores in 1 Pane of Glass

Ready-to-use Automation workflows that provide out-of-the-box security alert remediation and data security for top M365 security scenarios, including MFA, SSO & anti-phishing

Security Manager is also a powerful tool to help GROW MSP Security Revenue

Easily turn customer appetite for security into Security Offerings to monitor their business and charge more per customer

Built-in reporting to engage prospect customers for increased security services

Call To Action!
And final a few Customer Reactions!