Did you know that every Monday Andrew Morgan, Ryan Weeks, Gary Pica, and West Spencer host a cyber call (https://www.trumethods.com/lp/cybercall) to expose MSPs to industry exports through a collaborative production. Each week these experts will share their knowledge on specific domains to help elevate your cyber capabilities, grow your knowledge, and elevate your skills to help you grow your business.
We meet with Carl Katz who has expanded his focus on client security, not only to help keep his clients secure, but also keeping them stable and making sure they have business continuity. Join us as Carl shares what he has learned and why you should join the call.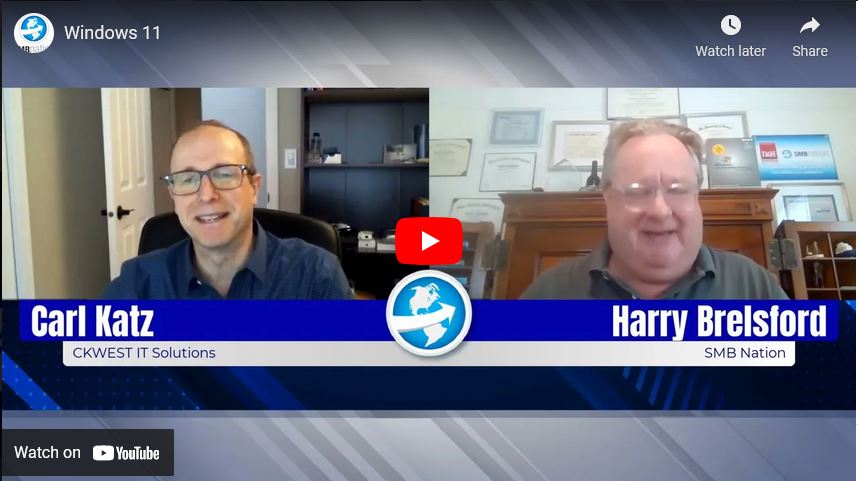 Video Transcription
Harry Brelsford
A nation nation back with Carl Katz across the border can't wait till we can both easily easily cross the border. But that's a whole nother that's a whole nother story. Um, a couple of things. First of all, we record this. The Pacific Northwest has record rains. How're you doing? That's why moved to Austin, Texas.
Carl Katz
Yeah, I'm doing well. But I know people who aren't doing well who are east of me. So yeah, yeah,
Harry Brelsford
yeah, no, it's serious business. Wait, this this round, we want to talk about something you're pretty fired up about you have. I don't know if I go as far as pivoted, but you've expanded your, your your skill set to really, you know, develop some extra expertise in cybersecurity. And you said there's a really cool Monday, cybersecurity call. What is that?
Carl Katz
Basically, every Monday at 10am, there's a cyber call. And I believe that it's, you can ask access it through through methods, we just need to put in a search engine cyber call. And every Monday morning for an hour, there's a call. It's hosted by Andrew Morgan. And Ryan weeks of data, who's the CCO data is on there. And Gary peak of true methods is on there, West Spencer, of Port Security who has a background, huge background in security in the banking industry is on there. And every once in a while they have this heavy duty guy, Chris lair, who is probably one of the top Incident Response guys in probably in the world, if not the US who's on talking and basically telling horror stories. So you know what I've done, as a result of the cyber call, I've expanded my focus on client security. So keeping my clients secure, adding a new tool, in addition to keeping them stable, because that's another one of my focus, my major focus with my clients is keeping them stable, making sure that they have business continuity. So I basically rolled out Huntress breach detection with them. And I know there are other products, other managed products, like I know that you know, some people are using a managed security product that's monitored 24/7. But, but yeah, I mean with Huntress, basically, when I installed it in one of my client environments that has 35 to 40 PCs, one of them was infected and and needed to be addressed and wiped immediately. So it does what it's supposed to do. And at the beginning of this month, I actually did John strands getting started in security, with Black Hills Information Security mitre attack. And that is an incredible 16 hour, four hour course that is Pay What You Can the cost of the course is close to 500. US but it's pay what you can because John does not want anybody to not have a career in cybersecurity for financial reasons. So yeah, the course was great. My brain is still sore from it was two weeks ago. So yeah. Yeah, that happening.
Harry Brelsford
Yeah. And so framing up as we head into 2022 Is this and we all reinvent ourselves. And I'm not here to talk about me with some of the startups I'm involved in. So I'm always reinventing myself, do you see this as a strategic change in the direction you're going?
Carl Katz
I'd say pretty much. Like I have had the conversation with all my clients, you know, my manage clients were. I mean, it was a conversation where we need to do this, because the landscape has just changed so much so much in the past year and a half, two years. Yeah. I mean, I heard someone mentioned that before 2015 2016 ransomware was not something to be concerned about. On the scale, it is now with this data exfiltration and there's blackmailing and there's corruption of backups and that kind of thing. But, I mean, I had I had one incident in 2016 where client was infected, we restored and you know, there were they were fine. But But yeah, the game has changed the threat actors have changed their game and you know, they're making their plays now our exfiltration and data exfiltration and encryption of backups and also posting data on the on the dark web like personal data, think of Plastic Surgery Clinic and the pics
Harry Brelsford
Yeah, Okay, so yes. Oh,
Carl Katz
exactly. All right. Well,
Harry Brelsford
hey, we'll catch up with you next time, but congratulations on making big decisions. I'm doing the same. It just is that time and that's okay. You know, sometimes you just have to give yourself permissionto make a luminary.
Carl Katz
Absolutely.
Harry Brelsford
All right, my friend. See you next time.
Carl Katz
Cheers. All right.