Bo Woronowicz, community leader and the power behind Office 365 Saturday at Microsoft Redmond speaks. He presents the context of the event plus other similar events worldwide: Barcelona, Ottawa, Leicester, San Juan,
Cincinnati, Reston, Calgary, Ahmedabad and many more coming up!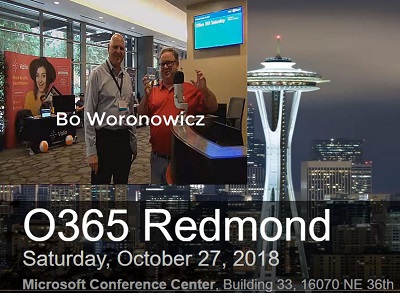 Listen until the end - the prizes at the complimentary event are worth the time commitment over the day alone! Click HERE to watch!
Learn more here: http://www.spsevents.org/