Discover how SherWeb's new Office Protect security solution, launched at Accelerate18 in Montreal, is another arrow in the quiver for MSPs to better serve customers. There are three key components:
Office 365 security policy configuration and settings – made automatically for the MSP against the client instance based on best practices.

Monitoring – simplified presentation of monitoring activity

Show value – using Office Protect allows MSPs to continuously engage in the fine art of show on-going value to clients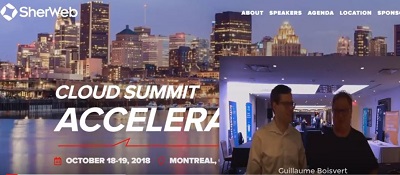 I'm joined by Guillaume Boisvert, Director – Product Management at SherWeb who was kind enough to speak English 'case I don't know French! Watch the interview HERE!