Written By: Michael Blair


Summary


Microsoft has shown strong share performance over the past few years.
The company has a visionary CEO with the right strategy for the longer term.
Its cloud and subscription software foundation are growing in scale and earnings power.
Microsoft is not giving up on devices.
Microsoft (NASDAQ:MSFT) has the right CEO and the right strategy, in my opinion. The company has been a mainstay of technology portfolios throughout the 3 years I have followed it, returning an average of 25.5% annually.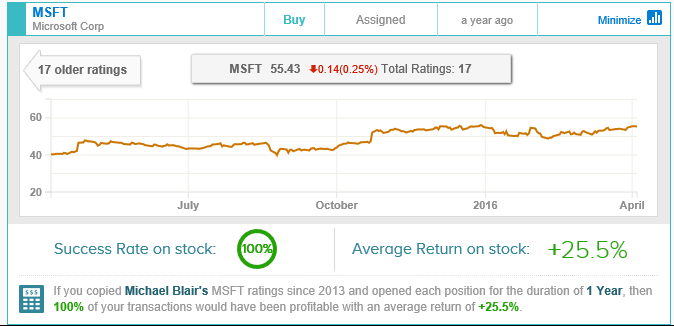 Source: TipRanks
That has produced a good result for me, with gains on MSFT calls totaling over $400,000 (partial list of trades below from my accounting records).