Exciting news to slip into Q4! We have launched a new conversational and business casual podcast series to use yet another vehicle to deliver community content payloads! So these are the first two and you can download/listen from the links below. It's that simple. Let us know what you think (feedback, concerns, etc.) and you can anticipate more podcasts in 2018!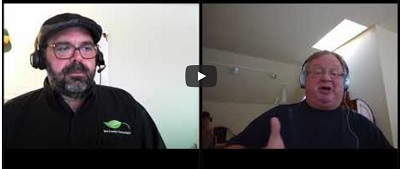 These three podcasts capture of spirit of MSPs making it in a cloud world. We discover the secret sauce to add to your MSP recipe. Toss in a bit of sage startup and start over advice and you go some valuable quick hitters. Hint: listen while doing your gym rat workouts and get a double-dip: good fitness for the body and brain.
Listen to Derek Sardo of Rolling Thunder out of Ontario, Canada as he speaks on his experience and business knowledge of moving his client to the cloud. Understand that this podcast gives Derek an opportunity to tell it like it is! He should know. His MSP practice is over 25-years old!
After a personal chit-chat about his background including college, we move into a variety of discussion points concerning the Sherweb CSP program.
At the end - we cover off on the following:
• What solutions enabled you to overcome that/these challenges (moving from Cloud Advisor)? Ex: SherWeb bill on-behalf / co-branded support / SherWeb portal / automated client import tool / CSP transfer services
• Why did you go with this solution?
• How did you do it? What did the process looked like for you?
Listen to Seattle-based MSP Pat Beemer as he speaks on his successful experience growing a thriving and profitable MSP business. Plus discover and benefit from his business knowledge of moving his Cloud Adviser status client to Cloud Services Provider via Sherweb.
Other topics include moving clients to the cloud. Learn how Pat leverage his college experience to further his business practices/growth strategy. Finally Pat is an accomplished musician but not a big Seahawks football fan. All this and more on this podcast!
A must listen as Harry Brelsford conducts a "tell it like it is" session with Chicagoland MSP Kevin Doyle. Over 15+ years he has grown his MSP practice, 3Points. We discuss the following topics (plus much more)
• I see in your profile that you were a Microsoft Advisor (or your customer POR (partner Of Record)) prior to become an CSP with SherWeb.
• How was the Microsoft advisor program for you?
• What was the main challenged you faced at this time? And the specific roadblocks you had for moving to the Microsoft CSP Program?
And learn how Kevin runs a foundation to assist children how have lost a parent to violence. Plus much more!