Here's the bad news. For part one of this series, we literally couldn't find 30 geeks under the age of 30 in our SMB technology community. In this case, a geek is a Managed Services Provider, technician or engineer – the real deal! And the news gets worse – with the above persona definition, we couldn't find one or more women in technology who fit our criteria. What's up with that?
Based on our challenges in targeting 30 under 30, we decided to make this an on-going series with the challenge issued that we need your future help with nominations!
Those disclaimers aside, please welcome the first batch of 30 under 30! (Yes – it's only a dozen names)
Michael Daley TECH2BIT
Chris Tiffany Sprinter Business Solutions
Jacob Ingram Mr. Ingram's Computer Repair & Shoppe
Joe Vitti Impetra Technology Solutions
Timothy Kasper Highwire Networks
Brian Pistone NuMSP
Kevin Jordan Jordan Technology
Philip Walker Network Solutions Provider USA Inc.
Jacob Eads AlphaTech
Mark Kozlov Kozlov Tech Services
Brian Semrau Infosec Chicago
Noah Kreider DT Cyber Solutions
Note you can click the hyperlink to learn more about these fine folks!
Demographic Danger
It's no secret our SMB MSP geek community is an aging community. You can see that when you walk the floors at events (back in the good old days) and seeing the zoom boxes with online community events. The fact we only found a dozen first pass, and not hundreds, is incredibly scary. Either we didn't have enough babies on the way up or youngin's have little interest in the profession. That means there will (a) be a future labor shortage or (b) innovations in technologies such as A.I. and robotics will fill the gap.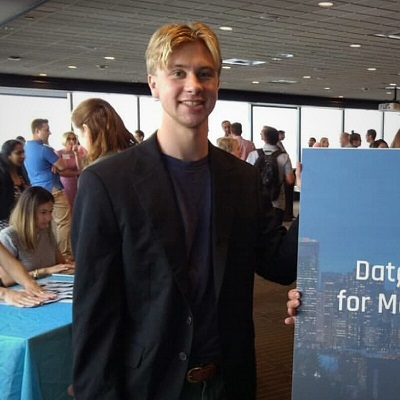 We already mentioned there are no women represented on this first list but perhaps in part two of this series we can change that. Another observation is that minorities, communities of color and different races are under-represented. IT also appears that most of the folks listed were born in America (citizens) suggesting that the four classes of the immigration community are also under-represented: citizens, residents, non-immigrants and undocumented.
So come on y'all! We need to start recruiting young folks to become geeks. I'll expand on this conversation more over time.
Thanks and Help Needed
No research project is successful without assistance. First and foremost I want to thank the SMB Nation community for making nominations. That is followed by big thanks to community leader Lori Tisinai at Computer Concepts USA, Inc. in Chicagoland! And finally, different Facebook groups responded to our call for nominations including the IT Business Owners Group run by Scott Sanders.
Stay tuned for part two – coming shortly! And stay safe folks!