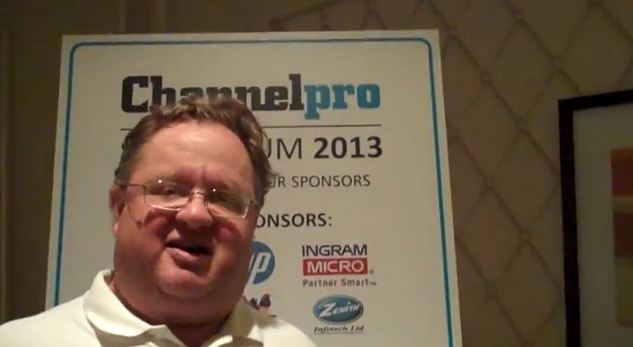 A tip of the hat to our partner ChannelProSMB for its recent SMB Forum in Long Beach, CA. SMB Nation happily supported this second year show. The show presented a balanced attendee/sponsor mix fortified by top speakers. My expectations as a sponsor on the floor were managed and I will repeat. Just my little "Yelp" to get this party started.
At this highest-level, this was a business conference, and wouldn't be confused for a deeply technical event. There were four distinct tracks relating to cloud, hardware, mobility and MSP marketing. These pathways were laid out as, in my opinion, an award-winning conference guide. The guide was really a workbook that presented truly meaningful content to support the lecture PLUS checklists and game plans. That made the SMB Forum event actionable and impactful. I liked it.
Out on the tradeshow floor, I enjoyed the customer conversations and found a balance of friends and strangers. To me, that's a success venue when you reaffirm existing customer relationships yet pull in some "new new."
So make a mental note to attend the SMB Forum in the Spring of 2014. I'm sure that details will be forthcoming shortly.