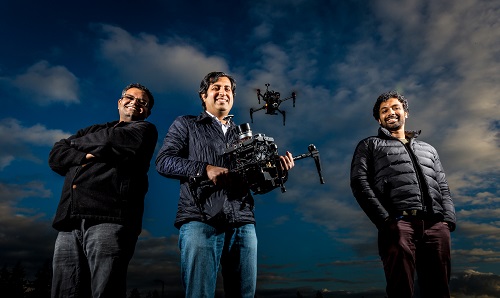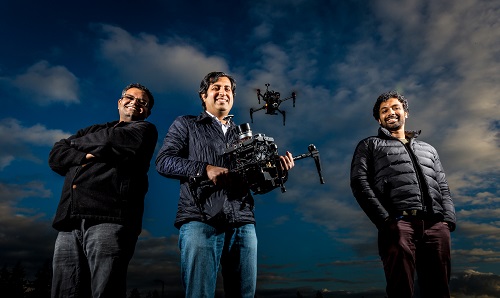 Microsoft researchers Shital Shah, Ashish Kapoor and Debadeepta Dey are leading development of the Aerial Informatics and Robotics Platform. Photography by Scott Eklund/Red Box Pictures.
Posted February 15, 2017 By Allison Linn
When most people with normal vision walk down the street, they can easily differentiate the things they must avoid – like trees, curbs and glass doors — from the things they don't, such as shadows, reflections and clouds.