Community member sexually assaulted at IT conference

© SMB Nation

By Carrie Simpson

I'm not American. I have no horse in the U.S. Presidential race, but recent comments about "locker room antics" have me worried that my daughter is going to grow up having to endure the same nonsense I have, and that's not acceptable to me.
I'm 43. I'm a successful business owner. I provide a portfolio of marketing services to MSPs, resellers, consultants, IT Pros, vendors and ISVs in the technology sector, primarily in the small and medium business (SMB) space. I am a Muay Thai fighter (2-1-0). I can run a full marathon (5h30). I'm loud. I don't drink. I'm covered in tattoos. I'm hardly what you would describe as vulnerable. And yet, a year ago at an industry event, I was sexually assaulted. Again.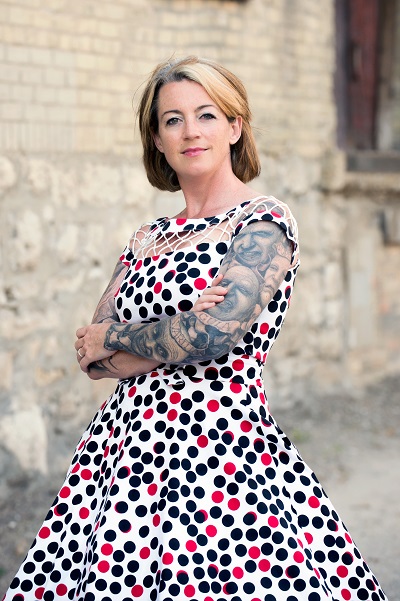 Carrie Simpson, founder, Managed Sales Pros, Coldcalls.ca, Everywhere Managed LLC with offices in Las Vegas and Winnipeg.
Here's what happened:
I was chatting happily with a very attractive man. I was with a group of peers at a bar in New Orleans attending a technology conference that summer. We were doing a crawl down Bourbon street on a Sunday. The man got increasingly drunk throughout the day and into the evening. He stopped being fun and started being aggressive. I stopped sitting next to him at the bars and started positioning myself at the other side of the group. My evening became an act of constant vigilance, avoiding his wandering hands and constant advances. I repeatedly and loudly asked him to stop touching me.
At one point during the evening, we all took a group "selfie" photo to post up on the event app. He stood behind me during the photo, and then, while everyone faced the camera and said "Cheese!", he put his hand up my skirt and inserted his fingers into me. I was furious.
I did not make a scene. I told him quietly, and firmly that his advances were not welcome and that I did not want him to touch me again. He didn't stop, though. As our group worked our way down Bourbon street he continued to touch and harass me.
So, at this point in the story you might say "Hey, Carrie, why didn't you just leave?"
Eventually, I did. I had a friend walk with me back to my hotel. And why should I have to do that? Why should I have to leave the party to be safe? I missed networking opportunities. I missed meeting potential new clients. I missed the fun of a night in New Orleans. He got to carry on and enjoy his evening.
I wish I could tell you that that was the end of it, but it wasn't. We had exchanged cards earlier in the evening. The emails started around 2 AM. What are you doing sweetie? Can I come to your room? I'm waiting for you by the elevator. Are you in bed? Are you alone? And my favorite one when I didn't reply to them: As far as I'm concerned, silence is consent.
The next day, I confronted him. He apologized. He seemed genuinely ashamed of his behavior. He assured me he was drunk, and that was not his true nature. Around midnight, the emails started again. I spent the remainder of the week avoiding him, and in doing so, I had to avoid my friends, clients, prospects and work responsibilities
You might try to justify his behavior. He was drunk, after all.
Well, sure he was. And so were a dozen other men there. None of those drunk men sent me threatening emails or "grabbed me by the pussy". Right now that guy is at home with his wife and children, running his successful business and probably not thanking his lucky stars every day that I didn't press charges or make a fuss. But he should be very thankful I didn't. Digital penetration without consent in the state of Louisiana is sexual battery and even the least serious of sexual battery offenses are punishable by ten years without parole. Statute of limitations on that offense? 30 years.
As I listen to people defend the "harmless" words and actions of a man who could very well lead the United States of America, I get to consider what my own words and actions have said to men over the last few years. Allowing this to happen without creating a scene or making a fuss is causing the same problem that ignoring "locker room banter" does. Letting it go because it's been inconvenient or embarrassing to deal with, or because I didn't want to make a scene in front of my clients is telling men that it's okay to do this to me, and that it's okay to do this to my peers and to my friends...and to my daughters. I have two of them. My oldest daughter is about to enter the workforce. And the idea that a man might approach her at a work function and "grab her by the pussy" is unacceptable to me. It should be unacceptable to all of us.
So here's your notice, road warriors. Drunk or not. The next time you touch me without my consent? You're going to wish you hadn't. It will be the beginning of a world-class nightmare for you. And maybe for me, too. Everyone knows what happens to women that rock the boat. But it's time for someone to tip the boat over. I'm ready for the consequences. Are you?
"Carrie Simpson is the founder and CEO of Managed Sales Pros. She has twice been selected as one of North America's 250 top technology executives and entrepreneurs (MSPMentor, 2013 and 2014) and was chosen as one of the 50 most influential people in the IT channel (The Var Guy, 2015). Managed Sales Pros was one of Profit Magazine's 6 female owned startups to watch for 2016. She is the mother of two daughters, an amateur Muay Thai fighter and an amateur surfer."