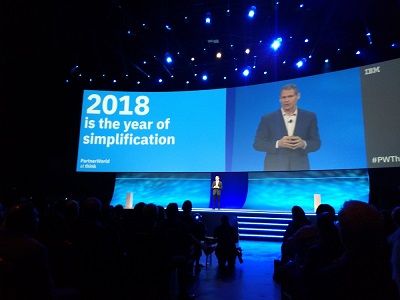 I've just returned from IBM PartnerWorld (inside of the Think conference) and over the next several blogs, I'll share my experiences. Long story short – I got hand it to IBM for reinventing itself continuously and having crossed a decade+ in the analytics field. It declared that, in the IBM partner ecosystem, 2018 is the year of simplicity. I hear that three times: simple is hard!
Concerning channel partners, there were four pillars messages to launch the PartnerWorld conferenceand it's 2,000+ attendees.
Enabling ecosystem transformation.
The basic premise: IBM is marking it easier for Business Partners who currently resell IBM technology to shift between engagement models and move up the client value chain