The SMB IT community has morphed and changed over the years from starting as a groovy co-op to seeing incredible growth in the last few years. With the growth in the community we are seeing a rise in mergers and acquisitions. Despite the everchanging world with the pandemic, concerns of high interest rates, inflation, and limited resources, companies are looking to the future by digitizing, merging, and building strong marketing strategies.
Harry Brelsford of SMB Nation sits down with Lisa Hendrickson of Call That Girl to discuss recent mergers and acquisitions in the industry and their predictions for the future.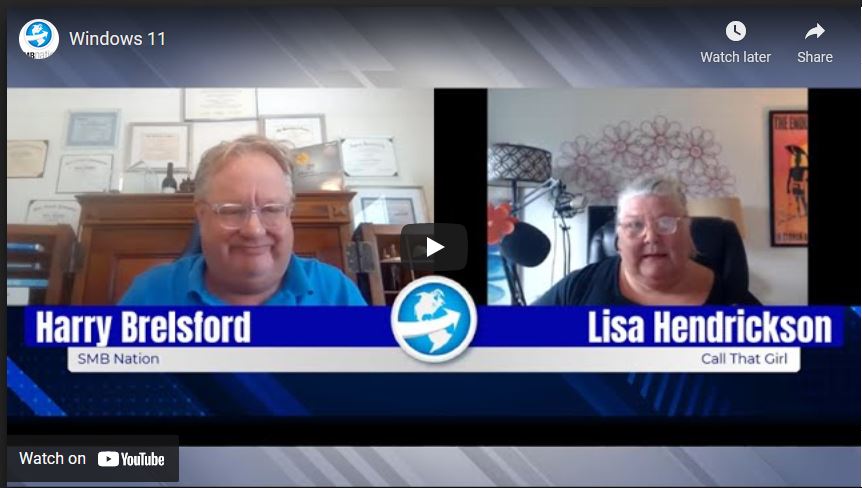 Video Transcription
Harry Brelsford
a nation nation back with Lisa Hendrickson in Florida. Good day, Lisa, how you doing?
Lisa Hendrickson
Great to sunny day in Florida.
Harry Brelsford
There we go every day. Well, we just got some tornadoes, there about 30 miles to the north of me from where I'm at in Austin. Fortunately, not not too much damage. But hey, I want to talk about the topic of the day. There's some acquisition activity going on. And front and center in my realm was bateau being acquired by Kasaya. Whoa.
When did they cut? When did that on LinkedIn? I think and then I just started watching everything on the internet just crumble. Now, I don't know, you know what they're gonna do it, they're gonna do tell about the money.
Lisa Hendrickson
Yeah, it is at that level. And that's, you know, where I still struggle as a community member, right, I go back to the early SMB days where we were more like, food Co Op, and Berkeley, California, right and helping each other and taking care of the less fortunate and now it is become a real industry of mature industry, you know, and you're the first I have a chance to talk about this with I guess, you know, it's it's the way it goes, right markets consolidate. They start out really fragmented, and then they get mature, and they consolidate. And, you know, some of the rumblings I'm hearing is about innovation and support. So they're, they're worried about data, maybe losing some of its mojo, right? positions.
Harry Brelsford
Well, with all acquisitions that I've experienced, I find that the minute it happens, there's always a year of, you know, transitioning, of all the, you know, everything pretty much has to go from one company to another, they have to rebrand, there's always confusion. I've been through it with App River, when they got acquired by XIX. And then a year later, they got acquired by open text, which is carbonate. So it actually got redone again. So in the year with that river, which, you know, I'm still with them, was just kind of a learning year of people got let go that I used to talk to who's replacing them build new relationships. That acquisition was at least two summers ago, maybe more. But um, you know, now they are, they're still rebranding things, because the XIX platform, and now they've got the new one. So they went through two in a very short amount of time. So it can be confusing, you know, the, it wasn't easy, but now I'm still with them. 10 years now.
Lisa Hendrickson
Oh, okay. Well, that's actually Yes. So you're, you're not necessarily unhappy, a double a double negative,
Harry Brelsford
no, but I I admit this to everybody that I worked with them very closely, when it was the just the original team. And then when the acquisition happened, I took a it was actually like the perfect storm, I took a break from doing a lot of work with migrations, and because the desktop support I was doing was so heavy, that I just didn't push migrations, you know, so it kind of worked out because I was so tired Microsoft that year did all these crazy updates with 365 and I was literally stressed out every day. So I didn't care but then I got a good sales rep. You know, took a while because of them, you know, acquisition and now me and this guy have worked together for probably a year and a half or so. real well and that to me is real important when you're working with a company is the sales rep. Yeah, because the sales rep is your lead there. Yeah,
Lisa Hendrickson
yeah, no, absolutely you're you're you're thinking the right way and the wish more MSPs did think that way about business and then tell me about Barracuda you also brought that up I would
Harry Brelsford
have run across that yesterday. I don't even know much about Barracuda except they want to head me on a blacklist. So I had to get released from it. I don't even know if I'm not even in the Barracuda world, but I just got wind that they're gonna que que que no que qkr KR is going to acquire them. So it was like, two in one day I read. I was like, you know what's coming next? I'm going to call it right now. Okay, here
Malwarebytes is next. Because, well,
I'm going to call it because, you know, Austin that started Datto. He was a one man machine for a long time and built it up to his empire. Sold it. I guarantee that Malwarebytes is gonna get sold next. The question is who's buying it?
Lisa Hendrickson
Yeah, yeah. It'll be interesting to see what comes out of this. relatively cheap now that's changing with the general rise of interest rates. So he's open and close, right? Because you have to go to Wall Street when you start paying 6.2 billion for expense for an acquisition I mean you're you're somehow getting you're getting the money somewhere you are affected by interest rates. Well, that's, that's not sitting in checking. No. So,
Harry Brelsford
you know, I just as soon as I heard that I was like and then we started up thing I was like, I bet you Malwarebytes is next because they gotten so big. Yeah, no,
Lisa Hendrickson
yeah, no, well, we heard it here first. Well yeah, before we go, what else is news? What are you up to these days? So it's like to check in with you. Yeah, well,
Harry Brelsford
I had a real busy end of fourth quarter first quarter and then I did a dumb thing which was called taking vacation in February. I did my analysis and I needed to take vacations prior right close to tax season because now I've been really slow for the last probably two three weeks and since I can you know make it through the slow times now I've just focused on marketing and other things and remodeling some my house but I took the vacation in the sixth week of the year. It was too busy and I shouldn't have done it then.
Lisa Hendrickson
Are I lesson learn? Well, we'll see. We'll see you next time.
All right, see you later. Okay, bye