By: Harry Brelsford

Leading MSPs are driving Unified Communications as a Service (UCaaS) success at Small and Medium Business (SMB) customer sites by focusing on three drivers: features, functions and pains. Another success factor is to team with 8x8 for the journey. In this blog, I'll focus on each driver individually.
Features
There are key features you will find from 8x8 when implementing its UCaaS solution for your SMB customers.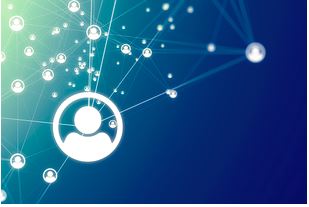 Text messaging: Text coworkers and communicate in real time while keeping all the messages in one place for easy reference
VoIP phone: Make local and international calls without racking up expensive phone charges. Depending on your business phone service plan, you can also add toll-free numbers at no or low additional costs
Chat: Communicate with team members and partners in real time via messaging apps so you can collaborate seamlessly from anywhere and at any time
Email: Consolidate email alongside other communications to streamline workflow and increase productivity
Mobile and desktop apps: Stay connected via various devices and switch from one to another without missing a beat. Team members can stay connected whether they're in the office, at home or on the go
Document tracking: Share files, track changes and edit documents collaboratively to increase productivity while minimizing errors and delays due to access or version control issues
Integrated workflow: Manage all your workflows in one place so everyone is on the same page and nothing falls through the cracks
Organized messages: Keep all communications in a centralized location so you can stay organized and easily look up past messages
Cloud computing: Keep information and data accessible to everyone in the team via hosted storage, regardless of the devices they use or where they access the system from
Functions
The 8x8 UCaaS solution is made up of four fundamental functions.
VoIP phone service: Delivered via softphone applications installed on desktop computers and mobile devices
Audio and video conferencing: Facilitated by a multipoint control unit (MCU) to provide video conferencing among multiple participants for virtual meetings and team collaboration
Messaging: Sent over email, voicemail, unified SMS and instant messaging apps for team and customer communications
Clients: Includes thin browser clients and softphone or mobile app clients
Pains
I've saved the best part for last! Here are three examples of how MSPs are helping SMB clients reduce or eliminate business pains with the 8x8 UCaaS solution. Let's face it. SMBs are emerging from "hunker down" mode to prescriptive and planned growth mode and that's changing how we work and communicate.
Moving: MSPs have long known that business relocations and moves are a great demand driver for both voice and data solutions. With the return to in-person work, businesses are moving up and down the office space ladder. Each move is a UCaaS opportunity especially in hybrid work scenarios where MSPs are supporting, in some cases, two workspaces for one worker.
Consolidating: Moving forward SMBs are working smarter. That includes wise technology investments. One use case is consolidating disparate voice vendors to one UCaaS platform such as 8x8. The consolidating results in ease of management, increased security, reliability and a richer and better customer experience.

Solutions such as 8x8 can integrate with existing CRM systems. That is important for two reasons. First, this type of integration allows you to do more with less resources. Imagine an SMB with two job openings looking to be filled. But it can now have one employee perform the work because of the type of efficient integration. The second reason is better integration points such as this allow for better data capture. That results in best-of-class analytics (yes – even inside SMBs) that then allow the SMB to make the best business decisions possible with the information that they have visibility into.
Moving forward (and no I'm not going to say in the "new normal"), the comprehensive 8x8 UCaaS solutions allows smaller companies trying to put its best foot forward and look more professional.