Late this week I was speaking with thought leader and analyst Howard Cohen (contributor at Redmond Channel Partner magazine) on a catch-up call and he shared how his scope of coverage has expanded to include Independent Software Vendors (ISVs). I proffered that the momentum at Microsoft itself has been to make ISVs the "flavor of the month" often at the expense of its SMB partners. It's all about getting the love.
Late last year I highlighted Michael Fraser and his ISV Refactr that is focused on Infrastructure as a Service (IaaS) and devops. Fraser is from the MSP community and his solution set has MSP hooks as I shared HERE in the blog/interview.
In 1Q2019, I had the chance to speak with ServiceTree founder Paul Azad about his journey from MSP to ISV. Azad's Melbourne Australia-based MSP practice, This Solution, was the basis for his creating a purpose build Professional Services Automation (PSA) solution that he has brought to America! You can watch the interview HERE where we are joined by industry thought leader Carrie Simpson.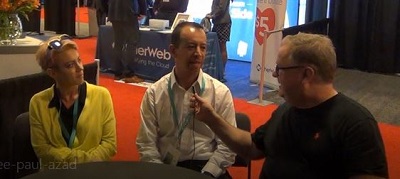 And I end on a joke. An MSP and an ISV walk into a bar…oh never mind…