Don't look away for long or you might miss real news. Yesterday while running errands I peeked at my mobile phone to see the news from Joe (here) about Thoma Bravo acquiring ConnectWise for a reported $1.5B. Happy to share the basic details about employee shareholders will share in $270m of the proceeds resulting in 70 instant millionaires; 100 redundant layoffs; new strategic hires, etc.
Today I reflected on this news, perhaps the biggest news in my time in the Managed Services Providers (MSP) in the SMB sector. Good on Arnie Bellini, ConnectWise CEO/founder, for growing organically from the garage/bedroom/office to a real enterprise in about 20-years. He's a handful but I gotta hand it to him on this deal. And when I say exit - I mean exit - Arnie is out as CEO.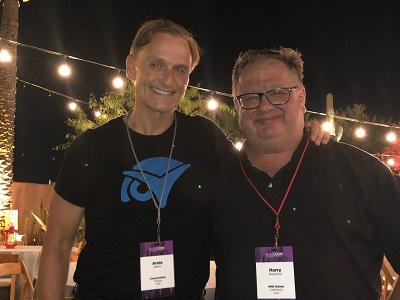 Figure 1: I reunited with Arnie at last fall's GlueCon event in Scottsdale.
I share my thoughts on today's Northwest Digital News (NDN) Tech Tuesday segment that I co-host with Kevin Hunter. Over thirty minutes we reflect on the ConnectWise acquisition story, the spirited battle with Bob Godgart back in the day at Autotask and ponder if the "cap table" at ConnectWise make Arnie arguably the first billionaire in our space. BTW – I covered the Autotask merger with Datto HERE about 15-months ago to give you the context (for example, Autotask was acquired for $99m).
Watch the Tech Tuesday segment HERE concerning the ConnectWise acquisition.
We end with a conversation between myself and Kevin Hunter on what personality types are successful. Do nice guys finish last? Do not nice guys finish first? We felt it rounds out the ConnectWise coverage to interject some different views. Catch that conversation shift at 9:51 in the vid.
Thoughts?