I've always tried to lead by example as I encourage all of us to transform and improve our business models. So with great pleasure, I'm delighted to announce that I've become an accredited member of the U.S. press corps. The designation is significant for a few reasons.

I can now demonstrate my cred as a long-time writer and analyst.
For some reason I take particular pride in the accomplishment akin to becoming a NetWare CNE or a Microsoft MCSE back in the day. This is an earned title.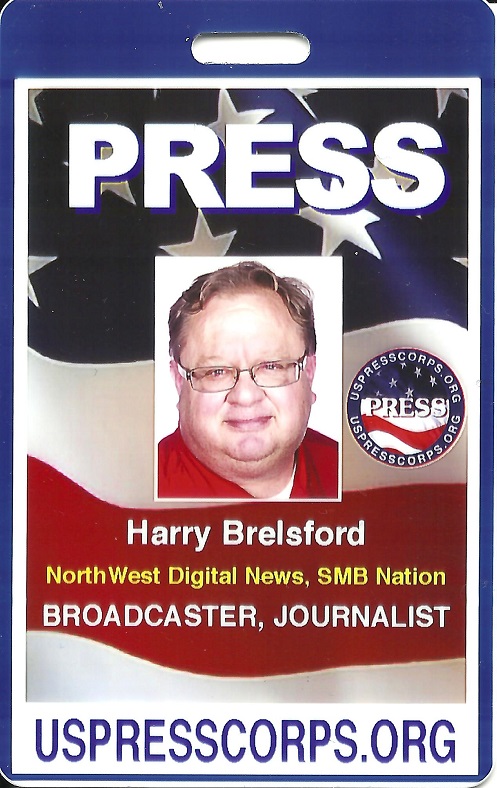 I can fly further and faster now as a true member of the press. So I can expand the scope of my coverage to include different events:
Analyst Calls. With things like earnings calls for publicly traded tech companies, there is a caste system and I look forward to elevating upward so I can ask questions, etc.
Business / Technology Conferences. Look for my upcoming reports from South-by-Southwest (SxSW) in Austin in mid-March 2019.
Political Events. I can now step up my advocacy game side-by-side with CompTIA and Microsoft VFI. The difference is that now I'll finally be on the "other side" of the crowd control rope allowing me direct access to VIPs and decision makers. Not sure I can attend White House briefings but keep your eyes on your favorite cable news channel.
Sports. I once attended the US Open courtesy of Concur (an SAP company). Now I've got my sights set on the Olympics that are typically sponsored by tech companies.
Police Lines. I can cross 'em to get the straight scoop like when a stranded cat is recused from a tree or a dog bites a man.
For you, the SMB Nation reader, it means better content and analysis. Keep reading!
PS – shout out to Northwest Digital News (NDN) for the assist in acquiring my formal press credentials. I participate in a weekly segment called "Tech Tuesday" at 10"00AM Pacific (GMT-8) each week. Join us!
/