Long-time technology channel executive Rob Spee reached out late last year while I was skiing on holiday break to connect on his new podcast series. Spee is a thinking man and this thoughtful interview draws out a few key themes that are central to my mission as a "guide-by-the-side" MSP motion.
That is, SMB Nation is committed to helping its members transform from old school server-side business models to the new-new of lean cloud.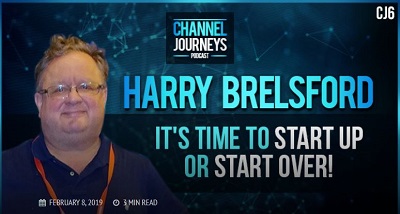 Listen to the podcast HERE. The podcast is part of Sppe's well-respected series hosted at his site, Channel Journeys. Bookmark it!
Spee draws out the following conversations in the transformation theme including over 50 and fired at Fortune 500 (#truethat), startup and start over and much more. It's all consistent with my current thinking on how to be an MSP: transformation, startup, start over. Listen up!