What goes around comes around – at least one or twice a decade. At the recent Cisco Partner Summit in Las Vegas, Cisco trumpeted that its back in the small and medium business (SMB) sector with its voice solutions.
SMB Nation has historically had a long relationship with Cisco in the voice-over-IP (VoIP) area that is now more affectionately called Unified Communications as a Service (UCaaS).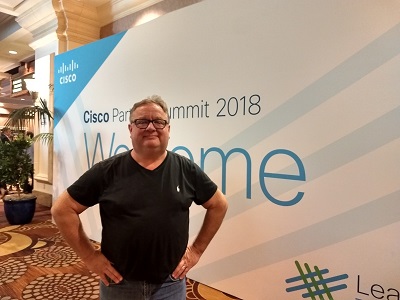 In this video, I report to you from the conference and wrap my arms around this topic. Discover if UcaaS is a "thing."
Here is more information concerning Cisco's new voice play called Cisco BroadCloud Calling. In short, it's an extension of Webex. Think Webex Teams on steroids bringing full PBX capabilities. Learn more here. And if you want to double-click on this topic – there is a perspective from ZDNet that ties it all together with the BroadSoft acquisition: Broadcloud mergers with Webex Teams.