Years ago when knights were bold, and telecom owned the gold, a wise man (the publishers of Telecom Reseller) shared that you should be disturbed when you attend a professional conference. Fast forward the movie and Kirk Robinson, SVP & Chief Country Executive of the U.S., Ingram Micro intimated
a similar line of reasoning at the Ingram One conference in Washington DC (October 2018).
In this quick hitter interview here, discover how Robinson believe you should extend beyond your professional comfort zone to become "uncomfortable" as a tactics to push yourself.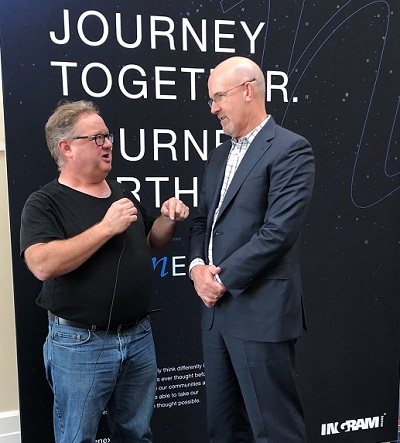 Not in the interview but add't points in Robinson's keynote include:
**Ingram Micro has spent $500m on its cloud platform for cloud business, etc.
**In just over 12-months, there will be >1m SaaS companies in 2020+
**Launched Project COMET – an Ingram Micro-based competition around the globe to find the new ISV software , etc.
**Update: The Cloud Marketplace is evolving to support any device any time any place

Closely related is the need to Connect - create a Connect account and build your own marketplace. For example – partners can act as a marketplace, get certified and launch product site within days.