In this report, I interview Andy Higgins from Dripping Springs, TX. He flew north to Montreal to attend the SherWeb Accelerate 2018 conference and offers insights from the floor. In particular this event was impactful in
providing insights into how to better his IT consulting practice. Watch to end as Andy has to take off to a business opportunity meeting.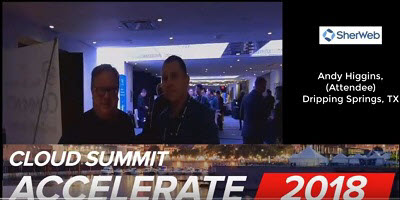 Click HERE to watch!
https://youtu.be/jr8uJ_u0Vhc