Bestselling Windows Secrets author Brian Livingston has more secrets to share - in the financial technology (FinTech) area. His new book, Muscular Portfolios, is here and advises you that, yes, computers are smarter than emotional humanoids.
Learn how Warren Buffet-style investing methods allow you to beat the street with Papa Bear Portfolio, Momma Bear Portfolio and Baby Bear Portfolio strategies.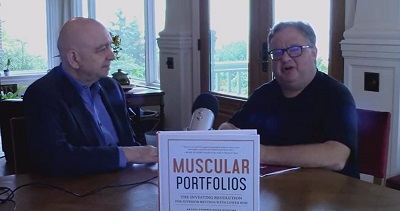 Watch HERE.
You can learn more about Brian in my earlier blog (August 2018) announcing the launch of his complimentary FinTech newsletter HERE.
UPDATED: Interesting Newsweek article about potential market crash coming that will be worse than the Great Depression. Read HERE.