We are all evolving as MSPs in the channel. Discover how an industry-leading, intuitive marketing solution for small to medium sized business (SMB) that has been offering primarily email marketing as SAAS since 1995 has been radically updated. It might be a great time to see how adding the solution as a VAR tool can help your clients and you grow.
If it's been some time since you've given Constant Contact a look, or if you've never used it, now's a great time to see all Constant Contact has packed into its latest version.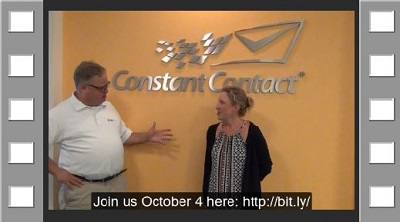 Watch the intro vid HERE
Sign-up for the webinar HERE on October 4, 2018 Noon PST.
True that! In this webinar we will cover: o What can email marketing do to help clients o Why email marketing is a natural fit to your offering mix o What was added/improved in user experience and marketing tools in the latest version of Constant Contact o A quick demo of the tool o A review of the most popular integrations (among hundreds) o A review of the VAR opportunity with turn-key solutions o A walk through the true, arrow in the quiver, a free account for you to market yourself along with award winning service and a team dedicated to helping you succeed.