The following insights, while intended for nearly any customer-facing business, are tweaked just a tad to have an information technology (IT) twist for those readers running an MSP practice. Here are some of the highlights you can expect from this short learning vid from Harry Brelsford.
Key Points: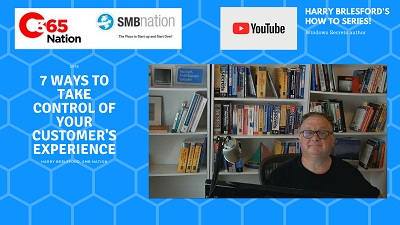 It all starts with Sales and Marketing
Your First Job is Communication
Your next job is security
Time is Money for You and Your Customers
Improve the payment process
Educate, Educate, Educate!
Walk The Store
Watch HERE