After delivering a rousing keynote at the SolarWinds Empower conference (Scottsdale, AZ), I spent a few minutes with Robert Stephens – the founder of Geek Squad. His speech detailed his journey from bicycling computer repair guy to car-based Geek Squad to its corporate acquisition by Best Buy.

I was more interested in his final speech topic, the Internet of Things (IoT),
and how managed services providers (MSPs) and IT Pro, technicians et al could make money.
Listen to this podcast HERE and you will leave with his futurist insights.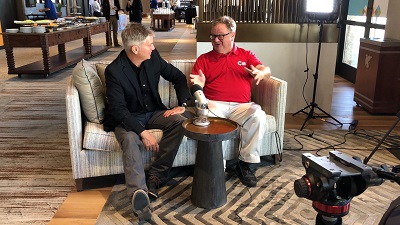 A couple of points from his speech and the podcast interview include:
"No Geek Squad for IoT"

Augury - installs sensors in industrial machines

"Screw taking care of printers and computers"

"Sensors are like SHAZAM for industrial clients"

"Augury measures sound wave...sound deviates"

Future:

*Not automation...its anticipation

*Natural act: monitoring

*3D Printing: cost of sensors will be low...say printable…

*Imagine what kinda of customers could you have today that you don't have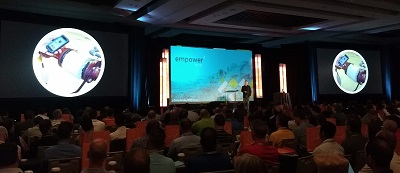 Robert Stephens - founder of Geek Squad - giving keynote at SolarWinds Empower 2018 in Scottsdale, AZ