Think of it as Harry and Jenny's Day Off – ala Ferris Bueller – we painted the town red on Small Business Saturday (November 25, 2017). First for proper context, read about Small Business Saturday here and here (we'll wait for your return).

Welcome back! This adventure is presented chronologically so you can follow our footprints. All on November 25th – Small Business Saturday. And I was joined by Jennifer Hallmark, president of SMB Nation.

8:00AM: Harry checks his mail at the local "The UPS Store" that is locally owned and operated (Figure 1). Then it's off for coffee to wait for stores to open!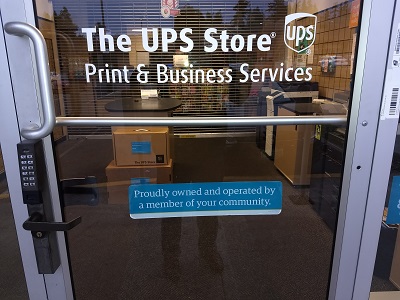 Figure 1: Checking the SMB Nation mailbox.

9:00AM: Harry purchases a JBL Charge3 Bluetooth Speaker to extend his mission of living life out loud! This is from the local Verizon store in the same center and is considered a "shop local" purchase as it impacts local employees (even though Verizon itself is an enterprise). The local cost was $149.95 plus tax (it could have been purchased for $124.95 online but the decision was made to purchase locally).

10:00AM: Harry uses the new JBL Charge3 as a boom box on his winter bike to play holiday music while out for a ride (Figure 2).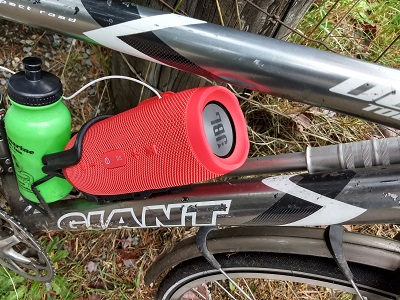 Figure 2: Getting our music groove on!

1:00PM: Jonsing for pizza, Harry snags a slice at "That's a Some a Pizza" (Figure 3) that is a locally owned small business on Bainbridge Island.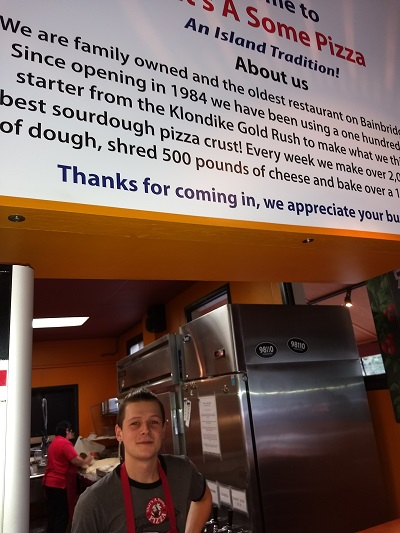 Figure 3: Gotta eat!
1:30PM: Harry and Jenny meetup at the Town and Country grocery store in downtown Winslow (on Winslow Way aka "Main Street) to conspire for Small Business Saturday fun and hijinks. Jenny films the Small Business Saturday welcome vid you can watch by clicking Figure 4).


Figure 4: Preaching at the Bainbridge Island Chamber of Commerce office.
2:00PM: Harry and Jenny cake walk (march) down Winslow Way to Eagle Harbor Books, a local independent bookstore that embraced Small Business Saturday formally with a Facebook event. As you can see in the video below, it worked as the store was busy! Watch it here (Figure 5).
Figure 5: This small business actively embraced Small Business Saturday!

5:00PM: Jenny is long gone to spend time with her family and Harry is snuggled in for the Apple Cup – the NCAA football rivalry between the University of Washington Huskies and the Washington State University Cougars on "rival Saturday" and enjoy a locally brewed beer (no pics due to editorial standards LOL).
Learnings
Both myself and Jenny are already conspiring about Small Business Saturday 2018. We discovered that Small Business Saturday still has relatively low awareness and local mindshare on Main Street. And there are now competing/complimentary last Saturday in November designations. In the video interview above (Figure 5) at Eagle Harbor Books, two authors divulge it's also the 5th annual Indies First Day. According to the Portland Mercury in Oregon "Indies First Day celebrates independent booksellers, which in a world where we're all under the control of Amazon Prime, are more critical than ever."

Then there was long-time community advocate Jeff Shuey who highlighted a similar movement called "Shop Local" that has different branding but a similar message as Small Business Saturday. My research indicates this alternative movement has grass roots tied to *not* using your American Express card on November 25th (American Express is a founding partner of Small Business Saturday).
Finally one interesting variation on Small Business Saturday 2017 concerns Etsy-sponsored pop-up stores. Catch the CNBC coverage here. https://www.cnbc.com/2017/11/24/etsy-sellers-prep-for-small-business-saturday-2017.html