Every entrepreneur faces challenges which need to be dealt with persistently and regularly, though few would disagree such difficulties are more prevalent than when you are starting your business.


Sage collaborated with business owners and entrepreneurial support groups to understand the common trials new leaders face, offering guidance to give you the best opportunity when starting your enterprise.
Marketing & Costing
Every new business marketing strategy should begin by examining its competition. If they are successful, find out where they are advertising and how. Use their same marketing techniques to give your own business a jump-start.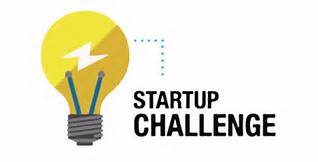 Once customers are visiting your store or website, if they are not making purchases, don't adjust your prices. If you think they are fair, others will, too.

Instead, it is likely they aren't convinced by your business. Ensure your website is modern-looking and using high-quality images, advertise your most high-end clients by publishing testimonies or getting permission to feature their logos, and offer incentives, like discounted prices.

Customer Contact Information

Most websites feature pop-ups which invite users to sign up to the business' e-mail campaign so they can stay updated, though it may surprise you that the most effective place for this link is actually on the About page; Blog Tyrant noticed it's the same customers that are interested in learning about your business that want to know more later, too.

This process can be a little trickier for brick-and-mortar stores, but instead of just asking purchasers to leave their contact information at the till, you can increase the number of sign-ups and purchasers in one go by placing your sign-up forms throughout the store alongside purchase incentives.

Admin

As much as every entrepreneur wants to focus on generating income, every business has to deal with administration. Fortunately, the digital age is making this easier than ever.

From hiring an online virtual assistant who can help you from anywhere in the world, to utilising smart applications, which can do anything from managing your business' finances to enabling small teams to collaborate and share files, cloud-technology is reducing the time business owners need to dedicate themselves to repetitive and mundane tasks.

Relevant Technology
From AI applications and social media trends, to building responsive websites, technology is changing quickly. Even after following all the best-practice guidance available, one new piece of technology can be enough to cast your enterprise into obscurity.

Thus, it is essential to try and stay on top of the latest trends and innovations which might be relevant to your business strategies. Task your employees with each tracking a key technological area and meet for monthly updates. Alternatively, listen to business-technology podcasts in your free time or hire a virtual assistant to provide you with reports.

Of course, these are only the most common challenges business leaders confront when starting a venture, but the underlying lessons can apply to the majority of issues. Use your competitors' strategies to break into their customer base, entice customers with attractive displays and incentives, and stay up-to-date on relevant technology that can improve customer experience and make your job easier.