By: Brenda Berg

Working on creating a successful startup is challenging at the best of times. However, once you've set up your website, your business model, your products and your services, there's still the biggest problem to face. Expansion.

Today, we'll explore some of the most common challenges that startups like yours face when trying to boom into the global market and how you can overcome them.
Not Starting Early
One of the biggest mistakes that start-up companies make when trying to secure their position on the global network is leaving it too late. Every decision you make needs to consider the fact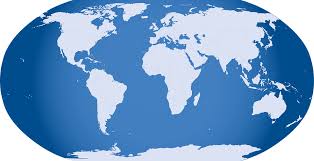 that you're planning to globalize in the future.
Even down to a basic level of choosing the name of your brand. You may have come up with a really awesome name for your startup but have you considered how well received it will be in other countries. In some cases, it might even be offensive, in which case you'll need to adapt and move forward.
Overcoming the Language Barrier
Let's face it, not everybody in the world speaks English. Or at least fluently enough for them to understand your website. To overcome the language barrier, you're going to need to think about translating your pages in the near future. If you want your startup to definitely be a global entity, you'll need to start thinking of this early on in your development.
Unfortunately, you can't simply copy and paste your content into Google Translate. Although this will do the basics, it won't be able to translate full sentences and thousands of words accurately. Instead, you'll need to use a professional translator who's fluent in the languages. Fortunately, there are several sites that can carry out this process on your behalf such as UK top writers and Best Australian writers. Simply find which one best suits you.
Ensuring Expansion is Right for You
Sometimes, startup companies will move to the international markets simply because they don't have enough business in their domestic market. However, this is not always the best decision, and the chances are that you aren't' receiving business in your domestic market because of your business model.
However, this can be a critical error and will possibly result in your breaking your business due to huge expenditures that won't pay off. Unless you're originally planning to operate in another country, always try to conquer your domestic market first before expanding.
Consider Your Communication Methods
Whether you're operating an online service or selling your products to the world, you'll need to pay attention to how you're communicating with your customers and the methods you're using. For example, you may be using social media platforms, such as Facebook and Twitter, but are these the primary source of communication in certain countries?
Lean Dole, a marketing expert at Viawriting, explains, "You'll need to explore other options. You could invest in multiple, dedicated email addresses. You may need to think about dedicated country phone support lines. You may even need to consider what prefix you're going to use on your domain name, such as France (.fr), Spain (.es) etc."
Increasing Global Credibility
Not only will you need to adapt and customize your content for your online users, but you'll also want to adapt and personalise your user-generated content. For example, customer reviews and feedback are vital aspects that will contribute to your success. So, you may be highlighting reviews from your own country, but what about promoting the views of others?
Another thing you'll want to think about is adapting this content to suit the country that you're promoting in. Every country is different and will have its own mindset, its own culture and its own ideas. It is better to outsource such work to professionals like Academadvisor or Write my essay. You will need to address these if you want your startup business to succeed.
Don't Risk Poor Customer Experience
Let's imagine you're based in the US, and you've got an increasing number of customers in China, none of which speak English. Then, let's say there was a problem with your product or service. Maybe the parcel wasn't delivered, or your product was faulty. The individual then attempts to contact your company, you answer the phone, but neither of you understands each other.
This is going to seriously harm the reputation, credibility and trustworthiness of your business and it may be extremely difficult to claw back these brownie points. Before you launch your service into another country, it's vital that you set up the right customer support teams that can handle any queries or complaints.
Not Playing the Long Game
Moving into the international markets is a long game, and many startups will be extremely eager to make the biggest impression that they can, causing them to overlook this consideration.
Instead of trying to steal your competition's market share in one huge strike, it's much more effective, and budget-friendly, to chip away at it slowly and gain ground and traction.
Brenda Berg is a professional with over 15 years of experience in business management, marketing and entrepreneurship. Consultant and tutor for college students and entrepreneurs. She believes that constant learning is the only way to success. You can visit her personal blog at Letsgoandlearn.com