We have all seen it happen to at least one good person…

Rather it is in politics or small business – someone makes a huge mistake and loses it all.

But, the ironic part about the entire situation is that the mistake was totally avoidable. And, as an outsider, you could totally see that.
However, the person making the detrimental mistake is an insider – they don't see what you see, hints as to why they didn't avoid the mistake in the first place.
So, as you look into beginning your entrepreneur journey for the first time, I am here to be the person that offers you the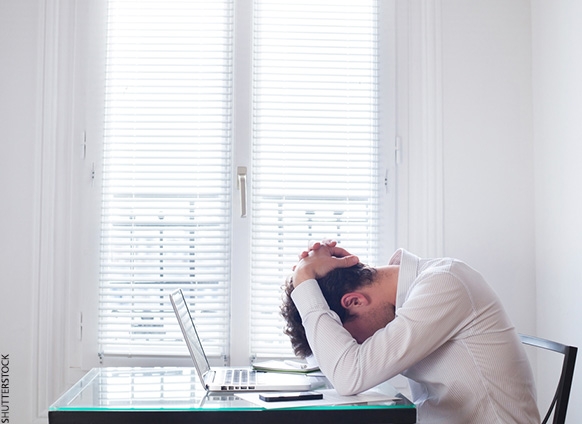 advice you need to avoid those big, obvious mistakes…
As an entrepreneur for the first-time, a few big mistakes you can make (and also avoid) include:
1. Falling head-over-heels in love.
Mistake: Young, or just first time, entrepreneurs often fall into one trap – they get bit by the love bug of the business industry. Don't fall completely in love with your business idea; you will lose focus. Falling in love with your business idea could blind you and keep you from seeing that it might not have any profit-generating avenues.
How to avoid it: Be subjective. Always keep a list of your pros and cons, to remind yourself that if or when the pros outweigh the cons, it is time to move on to a new idea.
2. Lacking support.
Mistake: This can encompass lacking technical, emotional, and/or financial support – trust me, you will need it all. While you can't always get everyone in your corner, there is always someone. Especially financially, you will need this support to even get started.
How to avoid it: Create your own support group. Only keep the people you trust in your close circle, but be sure to keep it free of all the "haters." Discuss business with people who truly believe in you and foster those friendships.
3. Working with friends.
Mistake: Friends are just that. Friends. Friends and business should always remain separate. When working with someone so close to you, a level of respect is often lacking in your relationship which could lead to issues and tension in the workplace.
How to avoid it: Scout out talented people at networking events. Ask other people in the industry for recommendations – maybe some of their former employees would be a good fit. Always look for neutral parties to add to the team.
4. Attempting to capture everyone.
Mistake: There is a big sea of people out in the world, and capturing the attention and likings of them all is impossible. You will never make everyone happy and intrigue everyone enough to buy your product, so why waste your time trying?
How to avoid it: Designate a target audience, then, refine your message and target specific niches that relate to your target audience.
5. Using personal credit cards for business expenses.
Mistake: Several experts in entrepreneurship say you should only risk what you can afford to lose. There is no guarantee your business idea will work, so don't risk it all just hoping that it will. Putting business expenses on a personal credit card is a good sign you can't afford whatever you're doing – and now, you are paying interest on your debt to credit card manufacturers and companies.
How to avoid it: Start a savings account. Continue to build the balance up with the intentions of it being your business funds. Then, use those for business ventures. You already had it set aside for that purpose, so you aren't risking tour livelihood.
6. Failing to test the market.
Mistake: While your idea might sound pretty intriguing, it isn't fail-proof. Just because you assume the market will eat it up, doesn't mean that they will. Testing the market could also lead to valuable advice that could improve your product for better sales.
How to avoid it: Test your product and get feedback from the market rapidly – before starting your business. Pass the product out to friends, family and anyone else who is relative to your target audience.
7. Being the single founder.
Mistake: You will have far more responsibilities and tasks than you realize. You will suddenly find yourself overloaded with tasks that you can't possibly get done.
How to avoid it: Learn to delegate tasks. Have a co-founder, or two, that you can hand some of the responsibility.