Startups usually run on a shoestring, which means that they have limited marketing budgets. In order to reach their target audience and boost their business, startup owners have to be very creative and use every possible digital marketing strategy they have at their disposal. There are lots of cost-effective tactics that can be used, but having a well-defined strategy is essential for their implementation and success. If you do everything properly, you can expect a 50% increase in conversion rates.
Instant Messaging
Apps such as Viber, WhatsApp, Snapchat, or Tango are dominating the world of digital marketing. No wonder this is so when they offer easy audience segmentation as well as personalized communication. Messages that companies send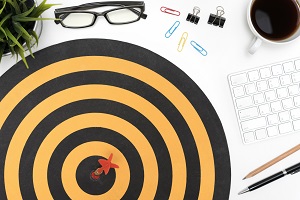 their customers via instant messengers have very high open rates. As messages are precisely targeted and sent directly to customers, their reach is significantly higher than that of social media channels. Due to the fact that instant messages, even though they're commercial, add a human touch to faceless and generic advertising communication, people open them within a few minutes, and their impact is instantaneous.
Outreach
There's no better way to promote your business than to partner with an influencer from your industry. First of all, select someone who shares the same values and who doesn't have a huge following. These, so-called micro-influencers with 10,000-100,000 followers, are more accessible to startups and SMBs, and they're not too expensive. Besides that, although their following is smaller, it's very loyal which means that your products and services will be presented to a relevant, target audience interested in what you have to offer. Another factor is even more important than the number of followers, and it's their engagement. Always go for an influencer, or a Facebook group with responsive followers who like, share and comment a lot.
Mobile optimization
Google has reported that 9 out of 10 people leave a mobile website if they can't find what they're looking for right away. At the same time, a statistic has shown that 22.3% of all retail e-commerce dollars in the U.S. were spent through mobile devices. Obviously, if you want to grow your business, you need to optimize your website for mobile. If you take into consideration that more searches take place on mobile than on computers, it's clear that you're wasting a great opportunity to improve brand visibility if your site isn't mobile friendly.
Video
Modern consumers are annoyed and fed up with traditional, intrusive ads and pop-ups. They want something to engage, educate, and entertain them. Valuable, relevant content can do wonders for your brand building efforts and awareness, which is why you need to come up with a stellar content strategy. Video has to be its essential part, as surveys say that people spend 1/3 of all their online activity watching videos. Live streaming adds a sense of urgency and interactivity to your video efforts and helps you connect with your customers on a more personal and direct level. However, in order to benefit from videos, they need to be well-produced and of high quality.
Social media
Social media platforms can amplify your brand message and help you expand your reach. Spreading the word on Facebook or Twitter can help you crowdfund your startup, grow your customer base, or generate traffic. It's true that certain social media websites try to capitalize on paid ads, but their price is still moderate, which makes them affordable even for businesses with small budgets. Social proof, one of the most effective marketing tools, can be successfully generated and shared via social media, thus adding credibility to your business. Apart from improving brand visibility, social media channels can help you obtain valuable information about your customers and improve both your products and customer service.
Big data
Big data has the power to transform digital marketing by providing marketers with the necessary information, crucial for understanding and improving the results of their campaigns. Predictive analytics is highly useful for predicting customer behavior, customer profiling, reducing churn, and lead generation. All this can turn a modest startup into a highly successful venture. Many SMB owners fail to take advantage of big data because they believe that it's too expensive, but as a matter of fact, there are more affordable options in which you can invest. Implementing this technology can be a real game changer for your business.
Digital marketing offers any startup a great chance to stand out and be noticed among the tons of its competitors' commercial messages.
Nate Vickery is a business consultant and an online author mainly focused on latest trends in marketing and growth hacking. He is also the editor at Bizzmarkblog.com.