Highly efficient and productive teams have become more important than ever before at pushing best-in-class products and services to the market ahead of competitors.
A range of tech tools have emerged to serve high-performance teams that help them get ahead of the game to achieve this goal. Below are five examples of tech products designed to boost team productivity.
Communication and Chat Apps
Instant communication is essential in highly productive teams, especially for those working remotely. Email used to be considered a quick and efficient communication tool, but has fallen behind new tools such as Slack, which allows teams to communicate and share files in real time. The ability to share resources, in real time, provides advantages. Even to teams sitting in the same room – due to the ability to instantly share and collaborate.
Teleconferencing Products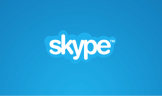 Allowing people to meet face to face, when working in remote locations, can make meetings more productive than using text communication. CIO cites the ability to promote collaboration, in this way, as a top tip for increasing team efficiency. Products such as Skype can bring numerous people together. Not only to speak face to face but to share work and resources, in real time via a single application.
Version Control for Creative Teams
For software developers and other asset creators, version control products, such as GitHub and Bitbucket, allow teams to work on the same files at the same time without overwriting each other's work. This greatly simplifies the headaches that digital content-creation teams faced in the past, by allowing everyone to have their hands in the same work at once.
Cloud-Based Document Management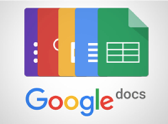 Cloud-based document services, such as Google Docs, allow people to view and edit the same documents at the same time. When combined with real-time communication tools, collaborating on a single document with other team members becomes effortless, and eliminates the need to share and compile multiple versions of a single document. The Huffington Post cites an example of a team member who must unexpectedly work from home to showcase the power of using document management services that can be accessed from anywhere.
Project Management Tools
Project management tools, such as Pivotal Tracker, can help teams to stay on track with real-time goal tracking and time management. The tools mentioned in the sections above help teams to work more efficiently, but teams still need something to help everyone to stay on track and on time with personal and shared deliverables. Forbes notes that this type of product, also, helps people to understand when the work of others that they rely on is complete and ready for them to move forward with their tasks.
Using technology efficiently is critical to thriving in a team environment, and the products noted above can put your team on the path to success by eliminating roadblocks to efficient team workflows. Above all, it is important to keep abreast of new and developing technologies to ensure that your team stays one step ahead of your competitors.