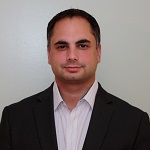 By Raymond Vrabel, Director, Technical Account Management, Continuum Managed IT Services


Part 6 of a monthly blog series examining tips on how MSPs can work to break "bad" business habits that they might unknowingly fall into as a result of just wanting to get things done.


In the previous installment of "Breaking Bad," I discussed why you shouldn't miss your mid-year business check-up. In this month's blog, I offer a how-to guide on navigating the upcoming busy trade show/events season. Our industry is a bevy of event activity throughout the year, however the fall season seems to be the busiest with "back-to-school" mode following summer break. There are various considerations behind an events plan, including objectives for attending specific events, budgeting time and money, and the plan of attack on-site.