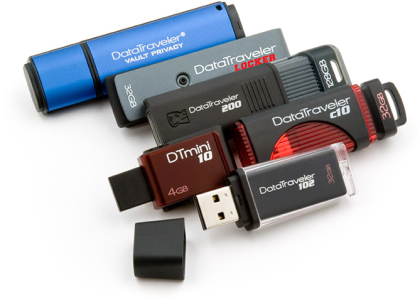 If you're the owner of a multi-million dollar MSP, then this article may not be for you. But if you (like me) are the entire IT department for a smorgasbord of small businesses, then you probably carry a USB stick chock full of utilities, security tools, and any other software you might need. About five years ago, I started with a 2 GB USB stick. I hit 32 GB a couple of years ago, and now I have a whole key ring filled with USB sticks (most of them various boot disks).
Beyond perennial favorites such as Process Monitor, Combofix, and CCleaner, I've found a variety of other useful tools that I can't believe I once lived without. Here they are:
LD Move: With Windows 8, Microsoft has stepped up their copy-and-paste game. In addition to handling and logging errors more effectively, the native Windows 8 file transfer interface allows users to pause and resume file transfers. LD Move, a portable app that doesn't require installation, brings that same functionality to previous versions of windows—plus the ability to prioritize which files are moved first in batch file transfers.
Recuvah: Most data recovery tools have two problems: They're expensive and they don't work on mounted cameras, e-readers, memory cards, etc. Recuvah is free and supports just about any type of mounted device or media that you throw at it. It's great for those times when everything on a client's camera seems to have disappeared.
Profile Migrator: Need to move a user profile from one computer to another? Or, like me, do you have a client who was locked out of their Active Directory domain account? Then Profile Migrator is your answer. I was amazed at how well this tool worked. I moved a domain user account from one PC to a local administrator account on another computer with nary a hitch.
Ultimate Boot CD for Windows: The Hirens boot CD was once a dear friend of mine. Then I learned that it's full of essentially pirated software tools. The Ultimate Boot CD for Windows has been my go-to replacement ever since. It contains anti-virus, CD/DVD burning, backup/cloning, diagnostic, partitioning, file management, data recovery, networking, password reset, hardware benchmarking, and remote registry tools. If you need to figure out what's wrong with a computer or save its operating system, then this disk probably has whatever tool you need.
Knoppix Live: Knoppix is a Debian-based Linux distro that's packed with loads of open source tools. It's especially useful for copying files from mechanically failing disk drives that Windows just can't handle. If you've shied away from Linux because you're a Windows person, it's time to give this bootable disk a whirl.
Advanced Windows Service Manager: This tool is the Windows Service Management Console on steroids. It's especially helpful when dealing with rootkits and other malware or with services that won't start because of unknown broken dependencies.
Enhancemyse7en: Remember all those cool Windows XP utilities that enabled you to "tweak" dozens of important settings from a single GUI? Enhancemyse7en brings that same functionality to Windows 7. Its features include an advanced processor monitor, start-up manager, hard drive monitor (including temperature!), GUI customizer, network monitor, disk usage analyzer, and much more.
MTE Locker: When multiple people have access to administrator accounts on a PC, there's virtually no such thing as privacy—barring cumbersome encrypted ZIP archives. MTE Locker makes it quick and painless to set up password protected files and folders that are independent of user account credentials. It's perfect for any business that values privacy but asks employees to share computers.
Email Header & DNS Analyzer: It can be a pain to sift through email headers, but ipTRACKonline.com makes it easy with their email header analysis tool. Their website also has a useful domain WHOIS and DNS records locator utility.
AutoRun: Setting blanket autorun policies on a Windows PC can cause all kinds of problems in the workplace. AutoRun is a portable app that gives you fine-grained, centralized control over a PC's autorun settings. It allows you to easily allow, for example, network drives to autorun for some users (but not others) while disabling autorun for all USB drives but not for any RAM disks or DVDs.
CrossLoop: For anyone who doesn't want to fork over the cash, or who don't have the time to set up and configure the open source Linux alternatives, Crossloop is a great desktop sharing/remote support solution. Best of all, it's basic (and eminently usable) version is free.
USB Fix It: Direct from Microsoft itself, USB Fix It is the answer to all (all right, most) of your USB woes. Run this "Fix It" tool to address any of the follow errors:
USB device not recognized.
USB device can run faster if plugged into a USB 2.0 port (when it is in fact plugged into a such port).
USB printer suddenly stops printing and resetting the spooler and/or printer doesn't work.
USB storage device cannot be ejected.

If you're an app junkie and want to keep abreast of the latest and greatest Windows, Mac, iOS, and Android apps hitting the market, be sure to check out www.addictivetips.com. It's one of my lead go-to resources whenever I need to compile a list of apps. You'll also find useful tips like How To Show Hidden Files & Folders With A Hotkey In Windows 7 & 8 and How To Install Windows 8 On VirtualBox.