Spiceworks Releases Enhancements to Network Management Software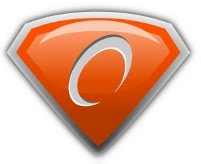 Today, Spiceworks, Inc., an Austin, TX-based software development company, announced the release of Spiceworks 6, the latest version of the company's free social networking and IT management software. This solution is designed to help Spiceworks' SMB IT admins simplify their collaboration and general IT processes.  
"Many of the new features in Spiceworks 6 were specifically requested by the community, so we're excited to give them the tools they need to more efficiently manage IT," explained Spiceworks CEO and Co-Founder, Scott Abel in a press release sent to SMB Nation, Inc. "We believe these new tools will go a long way in simplifying the lives of our two million small and mid-sized business users."
Spiceworks 6 features a new social IT knowledge base, an automated cloud services discovery tool and an optional remote device agent. All new features have been engineered to help IT professionals better understand the health of their environments.  The Spiceworks 6 Knowledge Base is a much anticipated collaborative network in which users have access to over 2200 how-to articles posted by fellow Spiceworks members and vendors. All members can create new articles to share their know-how and experience with the Spiceworks community or edit existing articles to better fit their organization. The Knowledge Base also allows members to publish their articles to customer-facing portals in an effort to reduce the number of helpdesk calls.  In addition, users have access control over all articles. They may share any article with the public, or limit viewing to internal staff only.
To help IT professionals better manage the security of their network, Spiceworks developed the Cloud Services Discovery Tool and Spiceworks Agent. The Cloud Services Discovery tool, originally released in late May of this year (read Joseph Walker's coverage here), allows IT professionals to detect live connections to over 40 common cloud service applications, such as DropBox, LogMeIn and Amazon S3.  Today's update to this tool displays user metrics, including which services were accessed, where, for how long and by whom, all on a single dashboard. The Spiceworks Agent is a low-profile application that scans mobile devices at any location. Information from these scans is then sent to the home installation, where network status is updated. This tool will automatically update when necessary and may be quickly mass deployed for companies with a lot of mobile devices.
More information about this free network management software can be found here.