ExchangeDefender Launches Security Essentials 2.0 at SMB Price Point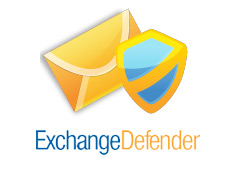 ExchangeDefender announced the release of their new Security Essentials 2.0 platform today. For anyone unfamiliar with ExchangeDefender, the company sells a variety of fully hosted email security, business continuity, spam filtering products exclusively through its channel partners.  
As its name suggests, ExchangeDefender integrates with Microsoft Exchange, as well as Google Apps, GroupWise, BPOS, and virtually any other email platform that allows you to modify MX records. The full ExchangeDefender suite provides a full set of enterprise class email and communication features—including file sharing, encryption, anti-virus and spam, POP failover, compliance archiving, and more.
But for SMBs looking for a low-cost, no-frills CYA email security and archival service, ED's Essentials fills that space quite nicely. Here's a summary of the features it provides:
Reasonable price--$0.50 per mailbox per month
Multi-threaded virus, malware and spam protection from six different antivirus engines
Brandable/white label client software experience
Short-term mail queuing and archival for disaster recovery or service outage incidents
Emergency mail delivery redirect to any IP address
Ability to read and send mail even when a company's primary mail server is down
Real-time spam and security reporting
Straightforward user and mailbox management—no special IT skills required.
Both domain and personal email sender white lists

My favorite benefit of ExchangeDefender is their staff does virtually everything for their channel partners. They handle migration, implementation, and maintenance, meaning solution providers need to do little more than make the occasional customization or configuration change a client might request after a sale is made.
If you're interested in learning more about ExchangeDefender's channel partner program, check out this page. Their partner guide (login required) contains all the information partners need to sell and manage ED products. I might also suggest you take a look at their CEO's blog. Vlad Mazek is an interesting, hard-hitting, no-BS Microsoft IT guy (MCP, MCSA, MCSE).