Cloud Developers Prefer Microsoft Azure, According to Recent Study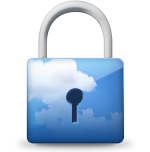 A recent report from Evans Data Corporation showed that a majority of cloud developers are using the Microsoft Azure platform. The "Cloud Development Survey 2012" study polled over 400 active developers in the month of July and was geared towards measuring the evolution of preference in the cloud market.
Janel Garvin, CEO of Evans Data Corp, offered this explanation for Azure's popularity: "Microsoft was very aggressive with its introduction of Azure to the development community a few years ago and that has paid off.  Additionally, the large established MSDN community and the fact that Visual Studio is still the most used development environment are huge assets to Microsoft in getting developers to adopt the Azure platform."
The Evans Data Corporation is an independent market research firm. Their Cloud Development Survey is conducted two times per year and covers the following: adoption and usage patterns, security, cloud configuration, cloud development tools, and more.
The study found that 36% of active cloud developers are using the Microsoft Azure platform. Google Storage came in second place, being used by 29% of those polled, while Amazon Web Services filled out the top 3 with 28% of the responses. In addition, over half of developers choose to deploy their applications to the same platform they used for development. Of those who move to different platforms, 27% develop on one cloud service and deploy to another, while 10% deploy their applications to a hybrid platform.
"[However,]Cloud platform use is still very much fragmented with lots of players laying claim to small slivers of share. It will take more time before a clear landscape of major Cloud vendors shakes out," continued Garvin in a press release today.