AT&T's FaceTime Fight Threatens Net Neutrality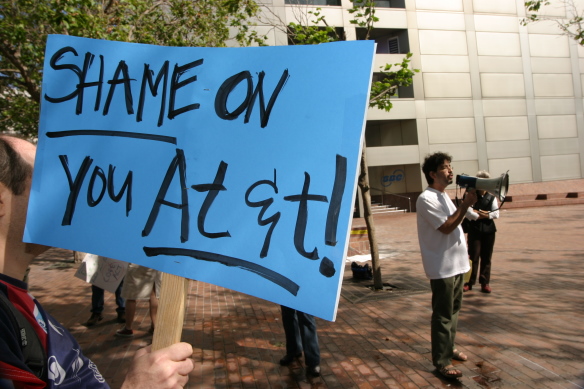 This isn't necessarily something directly relevant to the channel, but as IT professionals I think we share a responsibility to participate in the public discourse on technology topics as important as net neutrality. And AT&T's new stance on iOS's FaceTime app is a direct threat to a doctrine that's central to how the Internet operates.
On AT&T's own public policy blog, they confirmed the company's "plans to make FaceTime available over our mobile broadband network for our AT&T Mobile Share data plan customers." In other words, iOS users who subscribe to AT&T cellular data plans won't be able to use their connection to access the FaceTime video chat app.
Now, at the very most basic level, bandwidth hogs annoy me. I have policies in place at both home and the office to restrict excessive bandwidth usage, but I'm not in the business of providing bandwidth. Let me re-emphasize: I am not in the business of providing bandwidth. AT&T should be able to find a business model that doesn't restrict apps just because they haven't implemented a reasonable plan of action for appropriately modeling bandwidth costs.
As the corporate custodian of publicly owned airwaves, AT&T has stepped foot down an extremely slippery slope. Even if I don't care about FaceTime (which I don't) what else might be next? As soon as one ISP starts restricts apps (or websites or specific types of connections or whatever else) that opens the floodgate for a huge corporate intrusion into deciding who the winners and losers of the modern Internet are. It also goes directly against the democratic principles of the Internet as a place where public opinion and the power of the masses have the ability to drive innovation and content production.
I hope all of our readers will join me in speaking out against AT&T's misguided FaceTime policy. As fellow blogger Craig Aaron wrote, let's not let AT&T get away with saying, "Pay Me, Screw Net Neutrality."
And let's not forget... if we had real competition in the 3G/4G marketplace with companies that had far less choice in defying their customers' demands, we wouldn't be in the position we're in now.