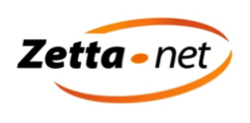 Yesterday, Zetta.net, a California-based backup and disaster recovery services provider, released news of a new lead generation and marketing program, as well as the addition of an MSP-specific management console for their DataProtect solution. These additions are designed to help SMB MSPs who are looking to update their marketing model and/or move away from application-based systems.
"A vast majority of managed service providers lack the resources and budgets to build and execute an effective marketing program, much less a program that is customized to a particular solution offering," explained Art Ledbetter, Director of Channels, Zetta.net, in a press release sent to SMB Nation yesterday. "Zetta.net has achieved rapid growth in the last year with the cutting edge tools and best practices we've accumulatively implemented, and we're excited to extend these tools and knowledge base to our partners."
The new MSP Marketing Enablement and Lead Generation Program is based on inbound marketing techniques and currently has three levels. The Basic level includes marketing content training and strategy, Cloud BDR value proposition language, and a workshop for basic conversion optimization. The next level, Advanced, adds enhanced advice for SEO and conversion optimization, community outreach and the building of landing pages. Finally, the Pro level includes assistance with keyword strategy, customized content developed by Zetta.net, ability to join webinars and access to enhanced SEO and PPC optimization funds. Visit the Zetta.net partner page for more information.
The second announcement yesterday was the addition of an MSP-specific Management Console for the company's 3-in-1 DataProtect solution. This console will include the following functionalities:
Single-Sign On options.

Central Portal with sales and marketing resources.

Ability to view single client systems, as well as an entire system view to ensure proper network health.

Access via a web-based portal, with features that allow users to do self-service provisioning for new customers.

Backup and Recovery accessible through a centralized remote portal.
The company explained that this particular addition is designed for MSPs who are looking to move away from appliance-based backup. The MSP console is now generally available to partners.