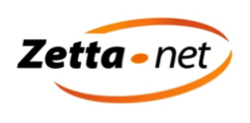 Earlier this week, Zetta.net released news that their Zetta.net DataProtect for NetApp solution was generally available. This solution is the first SaaS-based BDR for NetApp Filers.
Zetta.net has been in the BDR space since 2009 and according to their site, they currently manage 1.2 petabytes of production data. Their DataProtect for NetApp solution allows SMBs on NetApp environments to deploy offsite backup in approximately 30 minutes. To deploy this solution, users download the Zetta Mirror onto their gateway server, and then map to their NetApp filer. The solution features incremental backup capabilities, to ensure all data is current, as well as open replication, through which clients may browse backup files via the cloud and the flexibility to recover backup to non NetApp systems.
To learn more about the Zetta.net DataProtect for NetApp, please visit the site here.