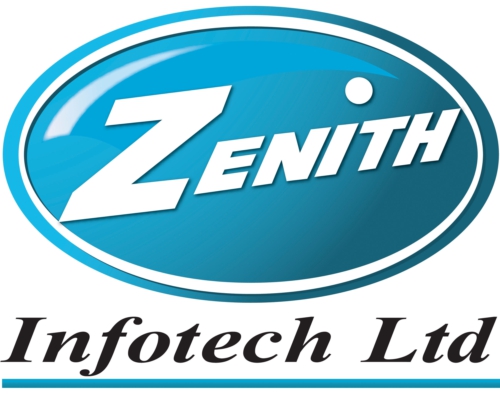 For the last two years, it has been no secret that Zenith Infotech has experienced its share of headlines discussing its current financial situations. It was first noted in October 2011 that the company had defaulted on $85 million in foreign currency convertible bonds. Now, just last week, The Economic Times of India (Zenith is based in Mumbai, but has U.S. headquarters outside of Pittsburgh, PA) reported that the "Bombay High Court has admitted the winding-up petition (meaning an order has been sought to put a company into compulsory liquidation) filed by foreign lenders. In addition, the article said that the court has appointed an advocate as a provisional liquidator.
So what does this mean for Zenith Infotech? Currently, everything is basically speculation, and we only have information that has come out of the reports from the India-based news sites. Since the news first broke regarding Zenith's public financial woes, the company has also, for the most part, remained silent in regard to commenting and/or issuing any information to the public, journalists and its own partners.
From what I can recall, the only time any type of public commentary was made by Zenith was in 2011 when Akash Saraf, the company's CEO, issued a letter to partners, reassuring them that the company was "financially sound and in the process of working to restructure its debt." For the most part, that's pretty much what anyone else has heard regarding this matter, with the exception of last week, when the Times of India quoted Zenith Chairman Raj Saraf as saying that the company plans to fight the petition. "We have not read the order yet. However, we have decided to challenge the order within two weeks," Saraf was quoted as saying in the article.
According to a separate article, Zenith Infotech Ltd. has informed BSE that the Board of Directors of the Company at its meeting held on July 19, 2013, inter alia, has transacted the following:
"The Board of Directors of the Company have formed an opinion to make a reference to the Board for Financial and Industrial Reconstruction (BIFR) pursuant to the provisions of Sec 15(1) of the Sick Industrial Companies (Special Provisions) Act, 1985, as the accumulated losses have exceeded the Net worth of the Company as per the Audited Financial Results as at June 30, 2013."
Since Zenith has remained quiet regarding the latest news, and has not issued any statements or press releases to the media regarding this information, I decided to reach out to Michael George, CEO of Continuum, the managed services unit of Zenith Infotech, which was spun off in 2011. The Boston-based company, in which growth equity firm Summit Partners has made a formidable investment by acquiring the managed services unit, Continuum has rebranded itself, and is a strong U.S.-based company that has distanced itself from the original Zenith Infotech.
When I asked George if the speculation is true, mainly in that some are saying the end could possibly be near for Zenith Infotech, he was up front and told me that it's quite possible but that he is not a lawyer and can only speculate like others. "It has long been rumored on whether Zenith is a viable company. The court order to liquidate appears clear, but I don't think any of us really understand the complexities associated with the Indian legal system," he said.
George added that aside from Continuum being a completely different company from which the original company was spun off, Continuum is also different in its corporate culture; they have always been 100% open and honest with information as it relates to operations and viability, especially when the information requests come from partners and customers. "We have been very forthcoming, and specifically to customers and partners whom we care very much about in sharing news with them and the current state of affairs with Zenith, and what they can do to protect their businesses," he said.
George added that while some MSPs have switched over their services, there are others that are waiting until it may be too late. "If these guys are closed and have been shut down, and the MSP's customers' data in the cloud is in a Zenith portal, that's a problem," he said. It's possible that all of the MSP's customer data will be lost, and then they run the risk of a customer suing them for not fulfilling fiduciary obligations if all of the information on their BDR is no longer available."
To help remedy this type of worst-case situation, Continuum announced at the beginning of the year that it established Continuum BDR Revive, a BDR re-imaging tool that upgrades Zenith Infotech, Dell AppAssure, Axcient, HEROWare, Chartec and other BDR hardware that meets minimum hardware requirements into Continuum's business continuity solution known as Continuum Vault.
Furthermore, Continuum announced last week their BDR Replacement Program, which offers Zenith BDR customers free conversion to Continuum Vault with BDR Revive. Zenith customers can click on this link to learn more about the program.
George says that Continuum has been migrating over many MSPs (including former Zenith Infotech MSPs) to Revive all year long. He added that it has been a relatively easy switch for partners, simply because Continuum is already providing an RMM tool around physical servers, which is a platform they are accustomed to. "We have served a majority of former Zenith Infotech partners, and have already converted many of them over to Vault," George said.
So what is next for Zenith Infotech, and if he were to speculate, what does George think the future holds for the company, and how will the industry react if the end is indeed near? "We are providing an important customer service role in this, and I think Zenith's state of affairs is more of a public relations issue for us rather than a real legal issue," George said.