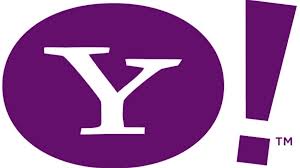 We heard today that Yahoo! and Tumblr have made plans to agree on Yahoo!'s $1.1 billion acquisition of Tumblr…in an "interesting" admission, Yahoo! said in a media statement that it plans to "not screw up" the acquisition!"
Per the agreement and its promise not to screw it up, Tumblr will be independently operated as a separate business. David Karp will remain CEO. The product, service and brand will continue to be defined and developed separately with the same Tumblr commitment to empower creators.
With more than 300 million monthly unique visitors and 120,000 signups every day, Tumblr is one of the fastest-growing media networks in the world. Tumblr sees 900 posts per second (!) and 24 billion minutes spent on site each month.
Regarding mobile users, more than half of Tumblr's users are using the mobile app and do an average of 7 sessions per day. Its tremendous popularity and engagement among creators, curators and audiences of all ages brings a significant new community of users to the Yahoo! network.
The combination of Tumblr+Yahoo! is expected to grow Yahoo!'s audience by 50 percent to more than a billion monthly visitors, and to grow traffic by approximately 20 percent.
The deal is being noted as one that offers unique opportunities for both companies. Tumblr can now deploy Yahoo!'s personalization technology and search infrastructure to help its users discover creators, bloggers, and content. In turn, Tumblr brings 50 billion blog posts (and 75 million more arriving each day) to Yahoo!'s media network and search experiences.

We will be watching this deal as it plays out, especially since Yahoo! CEO Marissa Meyer came under fire earlier this year when she decided to axe the company's telecommuting policy.
Also, another thought is that this acquisition might follow in the footsteps of Facebook acquiring Instagram in the last year??? Should be interesting to see how this all plays out in the coming months.