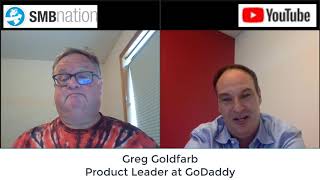 Marketing and IT — they've never been strange bedfellows, because, well, they've seldom been in bed together. In most organizations, they've slept in different rooms, if you know what I mean.
But here's the thing: The terms of endearment have changed. Marketing has become so technology-driven, that you at least have to flirt with it. If you haven't considered offering web hosting, website development, and other forms of digital marketing tools to your clients, you do so at your own peril.
This came to me as I reviewed the results of a just-released survey by RedShift Research sponsored by GoDaddy. It showed that a huge amount of money is sitting on the table among a still vast number of small businesses that have yet to take even the first, most basic step to get online with a simple website.
Getting them there may open the door more opportunities. "Companies that get online are likely to use other IT services," GoDaddy SVP Steven Aldrich told me as we discussed the significance of the just-released survey.
Or as GoDaddy put it in announcing its findings:
"While those planning to build a website are as likely to telephone a customer as they are to email them, the survey found that those already with a website were twice as likely to communicate via email as to phone. That suggests that as these very small businesses get their own online presence, their communication practices will change, perhaps as they become more digitally sophisticated and their customer base grows."
Note: Those "other services" extend beyond email. Digital marketing is on its way to becoming the next great imperative among all businesses, even including the very small ones (five employees or less) constituting the RedStart-GoDaddy survey universe.
Digital marketing is 90 percent technology-driven. Ergo, you, dear IT pro, will be an essential and trusted advisor on on this matter.
Let's say you have a contract customer. Yes, you're offering email, telephony, network management and monitoring. Great. But helping your customers with a website can also lead to a daisy chain of other related services — email marketing, marketing automation, live chat, reputation management, and a host of other related platforms.
This represents a huge potential opportunity. Consider: A surprising 59 percent businesses in the RedStart-GoDaddy survey didn't have a website. Extrapolate: That means about 118 million small businesses need someone to help them get a Website — and then grow into other services.
And heaven help them if you don't. Their competition promises to eat them alive. Look at these two other survey results:
59 percent of those respondents who already have a website say their business grew.
83 percent of small business owners who already own a website feel they have a competitive advantage over those without one.
Don't write off those businesses without a website as hopelessly and forever behind the times. Of those surveyed, 55 percent said they intend to create a website in the next two years.
***
One other note of interest about the GoDaddy survey: It exemplifies the extent to which the company has re-calibrated its strategy. Remember those racy Danika Patrick Super Bowl ads? Gone.
"We're talking about GoDaddy to the customers we've always had," Aldrich said. "Much of our advertising and marketing is about the day-to-day effort by small businesses to keep the lights on.
"So our creative has shifted away from the sensational to that small business struggle."
And that to note as well because where small businesses are pained is exactly where you can most gain.
by Patrick Houston, Editor-in-Chief, SMB Nation