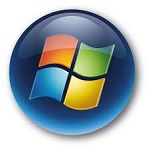 Welcome to our new "Thought Leadership" series on the Windows XP Migration matter. Between now and Windows XP end-of-service deadline of April 8, 2014 (about 250-days from this writing), we will reach out to leaders in the SMB IT community with the main goal of better understanding the Windows XP migration opportunities (and threats) for all stakeholders involved. This includes you, the SMB IT Pro, who is a reseller, VAR, consultant and geek.
Our kick-off article is my recent interview with Dan Schwab, Co-President at well-known North American distributor D&H. Let me just say that I agree with Dan for reasons you'll see in the next few hundred words.
While CNBC and MarketWatch are reporting declining PC sales from the Wall Street perspective, that viewpoint isn't really accurate on Main Street! Sure WW units shipped for the traditional PC might well decline over the next few fiscal quarters. But I believe that econometric analysis misses the massive Windows XP migration opportunity this year for the channel. It doesn't honor that the PC decline should well be a shift to new form factors like tablets. You and I can debate the business purpose of tablet (creation device vs. consumption device) but that form factor shifting phenomena does exist.
Dan Schwab offered up several expert observations on the Windows XP migration matter. "It's the most untalked about priority for the reseller community." Schwab commented. "The looming nature of [the] Windows XP sunset should be top of mind." The key point I took away from speaking with Schwab concerned the accelerating upgrade cycle. Furthermore - Schwab is predicting an acceleration of the upgrade cycle for computing products such as tablets, PCs, All-in-Ones, Ultrabooks and notebooks, which will lead users to refresh their units more on the order of they now upgrade their phones. This is due to the fact that quickly-changing features and apps, including more touch-based capabilities, are serving as a catalyst for users to want to trade up to the latest and greatest models, just like they do with cell phones. Translation? Anticipate a faster upgrade cycle because of forces such as 3G versus 4G. Imagine a Windows 8 device with 3G telecom capabilities built in. Then the device class is upgraded to 4G. You'll likely replace the existing device much faster than the traditional 36-months we typically recommend as an endpoint holding period for laptops, PCs and the like.
So let's put a wrapper on this conversation. First – D&H's Schwab is keenly aware and supporting the Windows XP Migration movement! He cited D&H reseller training, dinners and so on to energize resellers. Second, his prediction for faster upgrade cycle is an "offset" to reported declining PC sales. I agree.
It also bears mentioning that D&H recently released news encouraging their reseller base to capitalize on the upcoming "Touch Technology Upgrade Cycle." As D&H explains, with the end of Windows XP, many users will not be allocating funds to update machines four years or older, as newer, touch-enabled technology becomes more popular. Instead, Schwab predicts that these users will look for desktop/laptop devices with the same intuitive touch technology as their easy-to-use tablets. In addition, apps and operating systems are changing and updating at a much faster pace, which D&H predicts will bring the average "refresh" period of personal computers into line with smartphones, at about every three to four years.