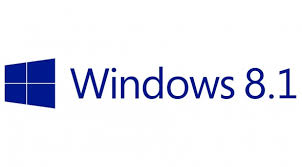 A day ahead of retail availability, you can now download Windows 8.1 from the Windows Store. There are many important reasons to do this. First – you've got your START BUTTON back! And there is the Lock App screen, helpful hints including the new Help+Tips app, new Mail app, improved People view, new desktop themes, improved power menu, IE 11 reading view, improved tracking protections, more disclosure in Express settings, and SkyDrive acts as a local file manager. Plus there are a lot of internal programmatic patches/fixes and updates but these aren't as dramatic as you might think. Why? Because the reality is the periodic updates (yes – where you reboot your machine or it automatically does so in three days) incorporate patch pacing – a different paradigm from Patch Tuesday. Does that make sense?
The only negative I can offer is that my Windows 8.1 Preview machine doesn't have an upgrade path. Unfortunately, the advice I can offer here is that, like me, you can wait for the weekend to do a "freshie" with the Windows 8.1 gold code and stay focused on work during working hours.
In a similar vein, on my production machine running Windows 8.0, I'll perform the in-place upgrade tonight when the Seattle Seahawks kick the Arizona Cardinals' butts starting at 5:25PM PDT (UTC-7) on the NFL channel. I say let's make it our own Windows 8.1 upgrade party!