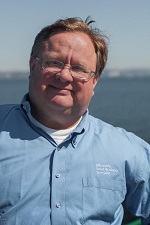 Thursday, June 13, 2013 10:00 AM - 11:00 AM PDT
Presented by: Dave Minns, Client Services Manager, Storage Guardian and Harry Brelsford, Founder and Chairman, SMB Nation, Inc.
When disaster strikes an IT department, is it only the restore of data that is a priority? By following the checklist that will be presented in this webinar, identifying how to plan for the business' recovery planning reduces the impact of the different disaster scenarios. All participants will receive the checklist template in word document format for their business' use.