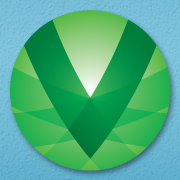 Vistara said that is offering a limited time promotion for enterprises and MSPs with active Dell packetTrap network monitoring and tool licenses. If you remember, Dell packetTrap announced earlier this year that they would be discontinuing the service. This was following the acquisition by Dell of Quest packetTrap last year.
Available now until Dec. 31, 2013, Vistara's swap-out incentive program offers users a more advanced and comprehensive monitoring and management solution from Vistara. Under the terms of the promotion, eligible packetTrap users who sign a 15-month contract with Vistara will receive the first three months of service at no charge.
Designed for enterprise IT departments and managed service providers, Vistara is a SaaS-based solution that offers a measurable way for IT professionals to provision, monitor and manage their infrastructure remotely.
"When Dell packetTrap customers migrate to Vistara, they are getting much more than an network monitoring solution – they are upgrading to an IT operations platform that will help them do more while at the same time giving them a more effective way to unify and operate their IT infrastructure," says Varma Kunaparaju, CTO for Vistara. "We built Vistara to simplify the operations management of modern enterprise IT infrastructure. With Vistara, organizations are able to prevent problems, be the first to know when problems occur, and keep a closer watch on the overall health of their IT infrastructure."