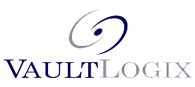 This morning, VaultLogix announced and integration partnership with LabTech Software that will allow LabTech's RMM solution to actively monitor Vaultlogix's Advantage Cloud Backup and Recovery Service.
With today's announcement, MSPs can now monitor backup activity health for all customers on their VaultLogix platform, as well as create customized backup alerts, to only see when a backup finishes with an error or a warning. The integration is backed by 24/7 support from VaultLogix, and a dedicated account manager.
"We are excited to expand our offering to VaultLogix and its customers and look forward to helping them realize the immediate value this integration offers," said Matt Nachtrab, LabTech Software CEO. "Through the integration, we can ensure the highest levels of data protection and do so with greater speed and agility, something we know is critical to MSPs as they look for new growth opportunities."
More information about the integration is available at the site here.