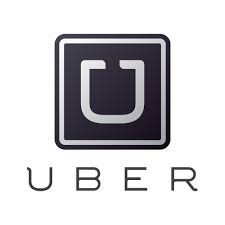 Uber and AT&T recently announced that they have entered into an agreement which will allow Uber to greatly expand its coverage in the United States. As of this writing, Uber is in 60 cities, and has been able to cover 43% of the US population in four years (you may remember Harry's article on his experience with Uber). The company is now switching its focus slightly from expansion in distinct cities, to general overall coverage in a campaign known as UberEVERYWHERE.
As part of the recent announcement, AT&T will begin to pre-load the Uber app on its Android phones starting in summer of 2014. In addition, AT&T will be the wireless network of choice for drivers on the Uber platform in the US.
Steve Hilton, Co-Founder and Managing Director of MachNation, an analyst firm covering the IoT trend, contacted us with his observations on this agreement, and why it's important to the overall Technology Industry:
1. AT&T continues to trail-blaze the IoT industry with innovative automotive/transport sector solutions. MachNation cites AT&T as a leading operator in supplying IoT solutions to the automotive sector.
2. Uber is getting a partnership arrangement with a leading enterprise-savvy operator. Uber is experiencing high growth with offerings in over 60 US cities. Using enterprise- or carrier-grade solutions is going to be vital to support the scale of organization that Uber is creating.
3. Both companies get the benefit of being associated with disruptive business models. Uber is bringing solutions to the market that disrupt the traditional taxi industry. AT&T is bringing IoT solutions to the market that disrupt the way enterprise have structured their critical business processes.