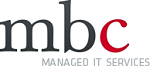 Today, Toronto, ON-based MBC Managed IT Services, announced that they have become a VAR for the next generation of Microsoft's Office 365 solution. Under this new agreement with Microsoft, MBC will work to both deploy and provide support for their existing managed services customers.
"We are seeing tremendous interest in technologies such as Office 365, especially the Exchange Online portion," said Michael Benadiba, President & CTO of MBC, in a press release today, "In many cases small and midsize companies in Toronto have realized that cloud services can help them grow and be more competitive while reducing IT complexity."
MBC, founded in 2003, is focused on providing managed services to SMB customers in the greater Toronto area who do not have access to an internal IT department.